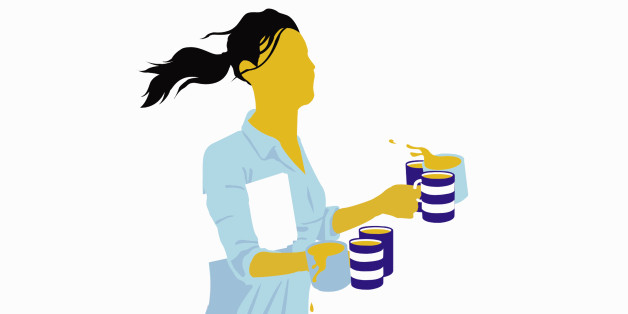 Cortney Harding knows how it feels to be at the bottom of the office food chain.
The Wellesley College alumnus had completed seven unpaid internships by the time she graduated. She was hoping to climb her way into a good job at an organization advocating for feminist causes but Harding said leaders of many nonprofits told her to keep applying to unpaid positions -- even after she'd provided "tons of free work" in her previous roles.
"The experience really left a very sour taste in my mouth," Harding, who is now 34, told Al Jazeera America. "I felt like I'd been priced out of activism."
Harding's experience is relatively common for young people vying to launch careers in nonprofit work. According to a 2010 study by research and consulting firm Intern Bridge, 57 percent of internships in the nonprofit sector are unpaid, while that figure is 34 percent within for-profit industries.
The large portion of unpaid positions in nonprofit work may leave graduates making difficult decisions about their futures. While research found "the nonprofit sector remains extremely attractive" to students, financial hardships may deter them from pursuing employment in those fields: Average student debt has been rising with seven in ten college seniors who graduated in 2012 taking out loans for their education, according to a study by the Institute for College Access & Success. The average amount of debt those students' owed was $29,400.
Regardless of prospective career field, college graduates continue to face economic challenges. While the job market has improved overall for them since the Great Recession ended -- the unemployment rate for graduates aged 22-27 dropped to 5.6 percent in 2013 from 6.4 percent in 2009, Bloomberg reported -- positions in desired industries remain hard to come by, according to consultant Kevin Scott.
"While graduates today are more likely to get jobs, they're unlikely to get a job that they are qualified for or in their area of expertise," Scott, who works with employers at Addo Institute, told Bloomberg. "Because it's such a buyer's market for employers, they get graduates who will work for less money and for more hours."
BEFORE YOU GO
PHOTO GALLERY
9 Tips For Ending Your Internship On A Positive Note