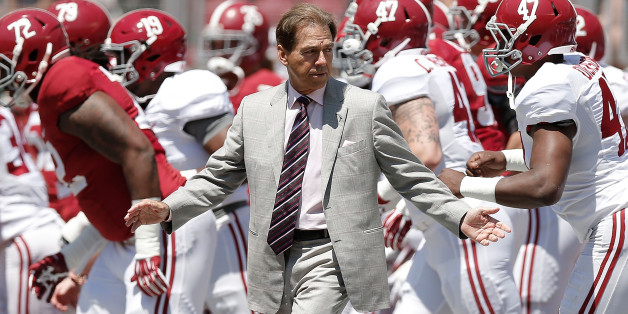 It's hardly a secret being a student athlete on a college campus can come with special privileges.
The perks can come via free iPads, registering for classes ahead of regular students or getting academic tutors, something universities with big athletic programs make no attempt to hide.
The New York Times reported in 2006 how several universities spent millions building new academic centers just for athletes. The University of Alabama employs 17 people just at its Center for Athletic Student Services. According to the Delta Cost Project, public universities in NCAA Division I sports spend three to six times as much on athletes as they do educating regular students.
So do they deserve it?
Working with Whisper, the secret-sharing mobile app, we found several examples of people anonymously posting a defense of special treatment student athletes receive.
Take a look below and let us know how you feel in the comments, or tweet at us.
Note: autocorrect typo "lassy" = always
Find out more at Whisper.
BEFORE YOU GO
PHOTO GALLERY
Students Charged The Most For College Athletics