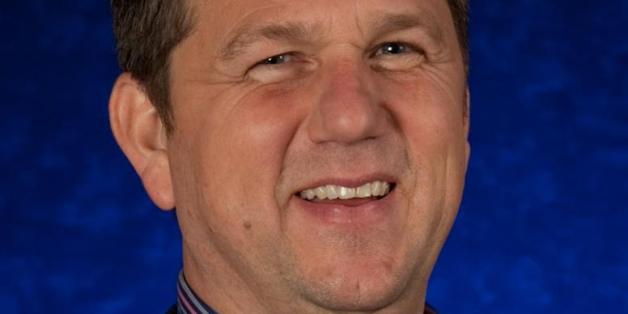 The multimillionaire who was caught on camera abusing a puppy is being replaced as CEO of Centerplate.

Desmond Hague has managed the Connecticut-based multibillion-dollar sports catering company since 2009.
Last month, the Global News obtained surveillance footage of Hague in a Vancouver elevator kicking Sade, a 1-year-old Doberman Pinscher, and violently dragging her around by her leash.
(WARNING: GRAPHIC VIDEO)
Hague apologized for the incident in a public statement, calling the abuse "completely and utterly out of character."
Centerplate released its own statement on Aug. 27, informing the public that Hague would be required to serve 1,000 hours of community service and donate $100,000 towards the creation of an organization dedicated to protecting animals.
The statement was met with public backlash, including a Change.org petition with 180,000 signatures demanding that that Centerplate fire Hague.
On Tuesday, Centerplate announced that Hague would be replaced by Chris Verros, Fortune reported. From Centerplate's website:
Centerplate's board of directors announced today that Chris Verros has been appointed to the role of acting president and chief executive officer, effective immediately, following the resignation of Desmond Hague from the company. The decision comes as a result of Hague's personal misconduct involving the mistreatment of an animal in his care.

"We want to reiterate that we do not condone nor would we ever overlook the abuse of animals," said Joe O'Donnell, chairman of the board of directors for Centerplate. "Following an extended review of the incident involving Mr. Hague, I'd like to apologize for the distress that this situation has caused to so many; but also thank our employees, clients and guests who expressed their feelings about this incident. Their voices helped us to frame our deliberations during this very unusual and unfortunate set of circumstances."
In his original apology statement, Hague said that Sade belonged to a friend. A spokeswoman for the BCSPCA refuted that claim, saying that Sade belonged to Hague and that the BCSPCA had taken custody of the pup.
However, on Tuesday, Marcie Moriarty, chief prevention and enforcement officer for BCSPCA, told Fortune that a second person has since come forward "claiming ownership" of Sade. Moriarty said the confusion arose in part because Hague initially told investigators that the dog belonged to him.
Whether or not Hague will be criminally charged is still unclear. According to UT San Diego, the decision will not be made for a few weeks.
Like Us On Facebook |

Follow Us On Twitter |

Contact The Author
BEFORE YOU GO
PHOTO GALLERY
Dangerous Days