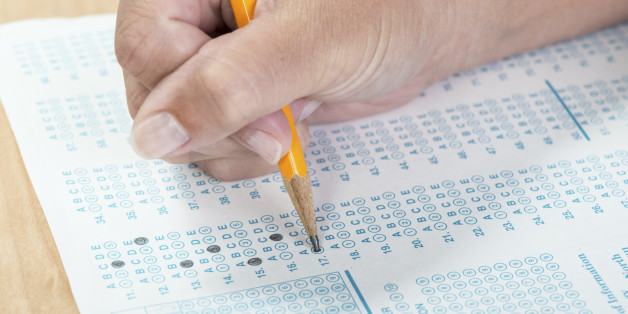 By Letitia Stein
TAMPA, Fla., Sept 2 (Reuters) - A Florida school district on Tuesday rescinded a controversial vote to opt out of all state-required testing, drawing national attention as it debated the role of high-stakes assessments in public schools and the Common Core educational standards.
The Lee County School Board voted 3-2 to reverse the decision it made last week to reject state-mandated testing in the district of some 90,000 students in southwestern Florida.
Lee, the 33rd largest district in the nation, was the first in Florida to take such a dramatic move. It drew both outrage and praise with a 3-2 decision that one board member called an act of civil disobedience.
Critics said the district could have ended up harming rather than helping students, as state-required tests are tied to school funding and graduation requirements.
School board member Mary Fischer, in changing her mind, urged supporters to keep attention focused on problems with standardized tests that she said suppress schools' creativity.
"But we need to go about that in a way that is not using a hand grenade to blow up what's wrong," she said.
Prominent critics of the initial opt-out decision included the education foundation created by former Florida Governor Jeb Bush, who championed testing in his statewide education reforms and is considering a 2016 presidential bid.
"Not only do these academic checkups provide an honest assessment to parents of how their children are progressing in school, they also prepare students for the future because tests are a part of life," Patricia Levesque, chief executive officer of Bush's Foundation for Excellence in Education, said in a statement.
The debate is not over in Lee County, where two other school board members favoring the opt-out of testing were unapologetic.
"I will not stop fighting this," said board member Don Armstrong, vowing to return with another anti-testing measure.
The politically conservative community around Fort Myers was responding in part to national controversy over the Common Core education standards.
Florida was among the initial adopters of the Common Core standards, which in the past year saw some state-level modifications and are now called the Florida Standards.
"People are saying, 'It's about time. Take it back," said Lee school board chairman Thomas Scott, who dialed into Tuesday's meeting by phone. "What made America great was the local control of what goes on in your district." (Reporting by Letitia Stein; Editing by Daniel Wallis and Mohammad Zargham)
BEFORE YOU GO
PHOTO GALLERY
First Day of School Pictures