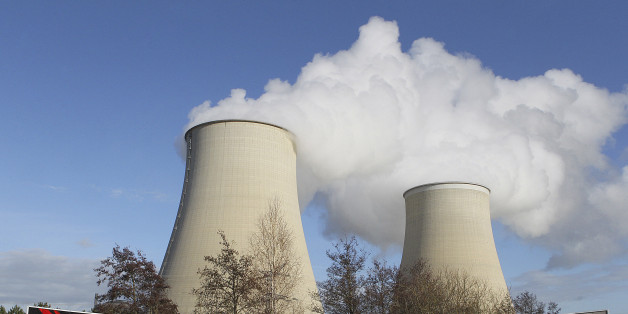 A French court has upheld the decision to prohibit a 29-year-old Muslim engineer from working at nuclear test sites because of his alleged links to a jihadist terrorist group, officials say. However, the unnamed man's lawyer, Sefen Guez Guez, told Agence France-Presse that the court's decision on Monday was a result of "Islamophobia" and that "[t]here is no proof of these supposed links."
The engineer, who has no criminal history, was employed by a firm subcontracted by French energy company EDF and worked throughout 2012 and 2013 at the Nogent-sur-Seine nuclear power station near Paris. In March 2014, however, his access to the nuclear site was revoked without explanation after regional police conducted an investigation on the man, according to Radio France International.
In June, the access ban was successfully appealed, with the judge stating that he had "serious doubts about the legality of the decision" and noting that "neither the regional police chief, nor the EDF has clarified the characteristics justifying the access ban," according to RFI.
But when the man returned to work in July, the power station's management refused him access once again, prompting Guez Guez to launch a second, ultimately unsuccessful, appeal.
"My client worked freely in French nuclear power stations for three years," Guez Guez, who also works with France's Anti-Islamophobia Collective, told news outlet France 24. "The question now is what changed? Overnight, he became a suspect person and no one has any idea why. That's what we're trying to get to the bottom of."
"He's been sidelined for no reason," Guez Guez also told France 24. "It's like Guantanamo. How can an employee in France be forbidden from doing his work without being able to defend himself and not even knowing what he has supposed to have done wrong?"
France, home to the largest Muslim population in western Europe, has raised its own worries about "radicalized young people leaving the country to fight in Iraq and Syria, and who could pose a risk to domestic security on their return," per AFP. The country's interior minister, Manuel Valls, has called the situation "a ticking time bomb."