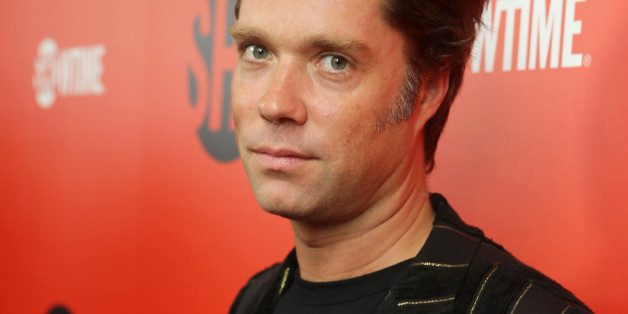 Rufus Wainwright has been out and proud for years, but says he isn't concerned about having a sizable gay fanbase.
The reason? "Gay men have terrible taste in music," he told The Times, via Frontiers LA and Pink News.
Still, he said he's been aiming to write more pop-oriented songs now than he did on previous albums, noting, "I have become really interested in what makes a pop song tick."
It wasn't the only eyebrow-raising remark the Canadian-born singer-songwriter, 41, made in the interview. He said he believed he'd have been given "a lot more opportunity and attention" if he'd been "more strategic and less honest and gone with an asexual or bisexual persona."
He also joked about his daughter, Viva, who was conceived with Leonard Cohen's daughter, Lorca, who is a childhood friend.
Wainwright said he was pleased that he had a daughter rather than a son, because "when I'm old and he is 35 and gorgeous … well, he would probably look like me!"
He then added, "And I would be like, 'Oh my God! I'm falling in love with myself!'"
Earlier this summer, Wainwright didn't mince words when it came to Miley Cyrus's much-hyped "Unplugged" duet with Madonna, calling the performance "one of the most horrifying things I've seen in my life."
In 2008, he caused controversy when he told the New York Press, "I'm actually not a huge gay marriage supporter. I think that any law or amendment to the constitution that deals with sex and love should just be banned in general."
Wainwright, who married husband Jorn Weisbrodt in 2012, later clarified, "I am not nor have I ever been opposed to anyone's right to marry -- straight or gay. I myself just don't want to at the moment and feel a strong tie to the traditional bohemian concept of being a homosexual, i.e., the last thing we want is to be like everybody else."
Wainwright's latest album, "Vibrate: The Best of Rufus Wainwright," was released in March.
BEFORE YOU GO
PHOTO GALLERY
Celebrities Who Have Come Out As LGBT