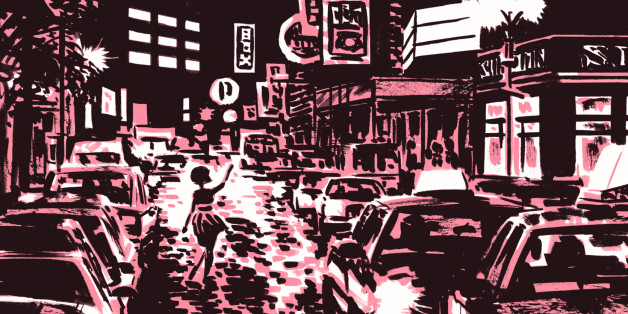 The rise of the realist graphic novel is a logical shift for the genre; who says comics need to be funny or fantastic? With his debut book Shoplifter, Michael Cho joins the likes of Anya Ulinich (who's been credited for sketching a sort of Girls for divorcees), Jillian Tamaki (whose This One Summer follows an overweight teen), and Marjane Satrapi, the genius behind Persepolis.
He tells a story we've heard before: idealistic recent grad attempts to balance pursuit of literary dreams with ability to pay the rent. Protagonist Corrina is putting her English literature degree to good use at an ad agency that, in the opening scene, is struggling to conceive of a tagline for a perfume for adolescents. Corrina, cripplingly introverted, anxiously suggests: "Daddy says I smell special," a face-palm-worthy moment that underscores the story's black humor.
One imagines Daria's flatness of speech while reading Corrina's exchanges, and, as with Daria, there's a certain heroism cloaked in her apathetic remarks. After turning down a coworker's party invitation, she observes, "Why do I always say no instead of yes? I'm so bad at groups."
Cho's aesthetic compliments the character's mood well (unsurprisingly, the acknowledgements feature a nod to Chip Kidd, who offered "editorial help"). This is a story that, while realistic, is best told in comic strip format. The visuals are cinematic -- a conference room scene witnessed from the vantage point of uninterested Corrina features four panels of the higher-ups' torsos as they ramble about products, but when it's her turn to speak, the deafening silence following her contribution is illustrated by word bubbles floating in empty panels.
Cho's gorgeous renderings of packed city streets only make his novel, a notable contribution to the unfortunately bloated youth-in-the-city genre, more pleasurable to read.
Read an excerpt from Shoplifter below: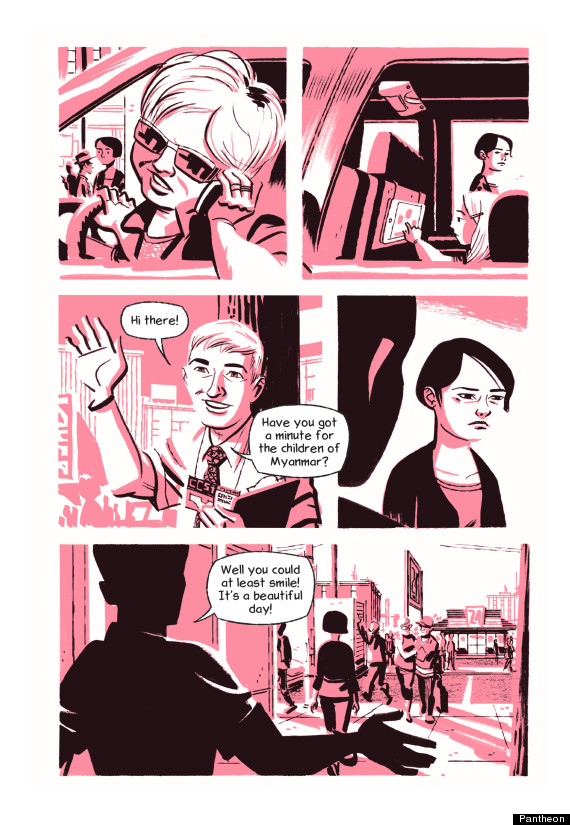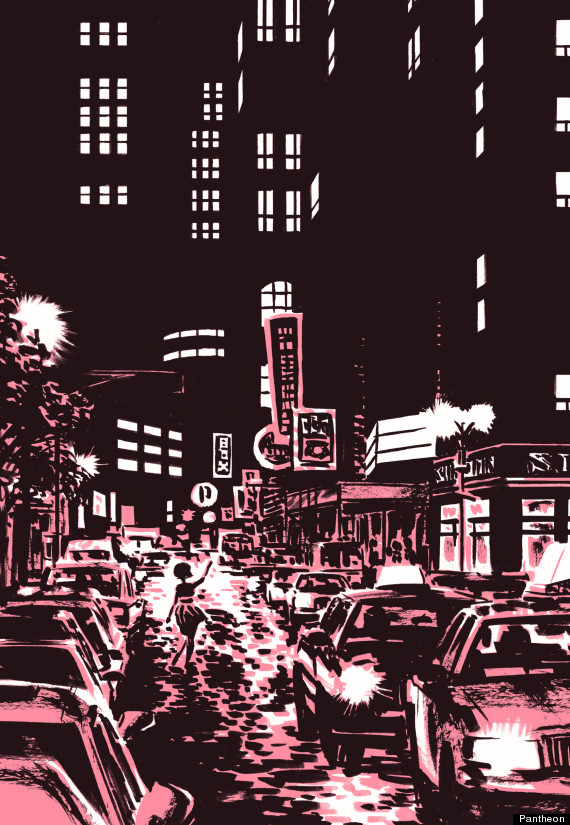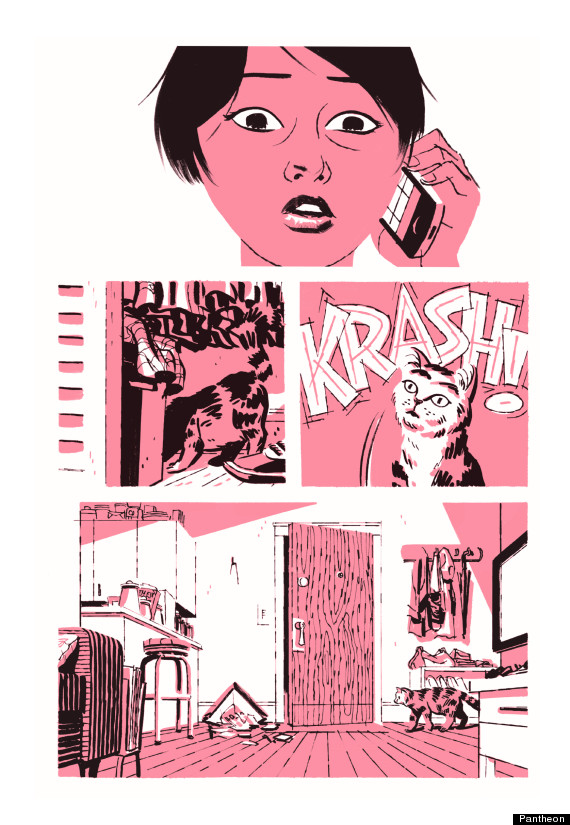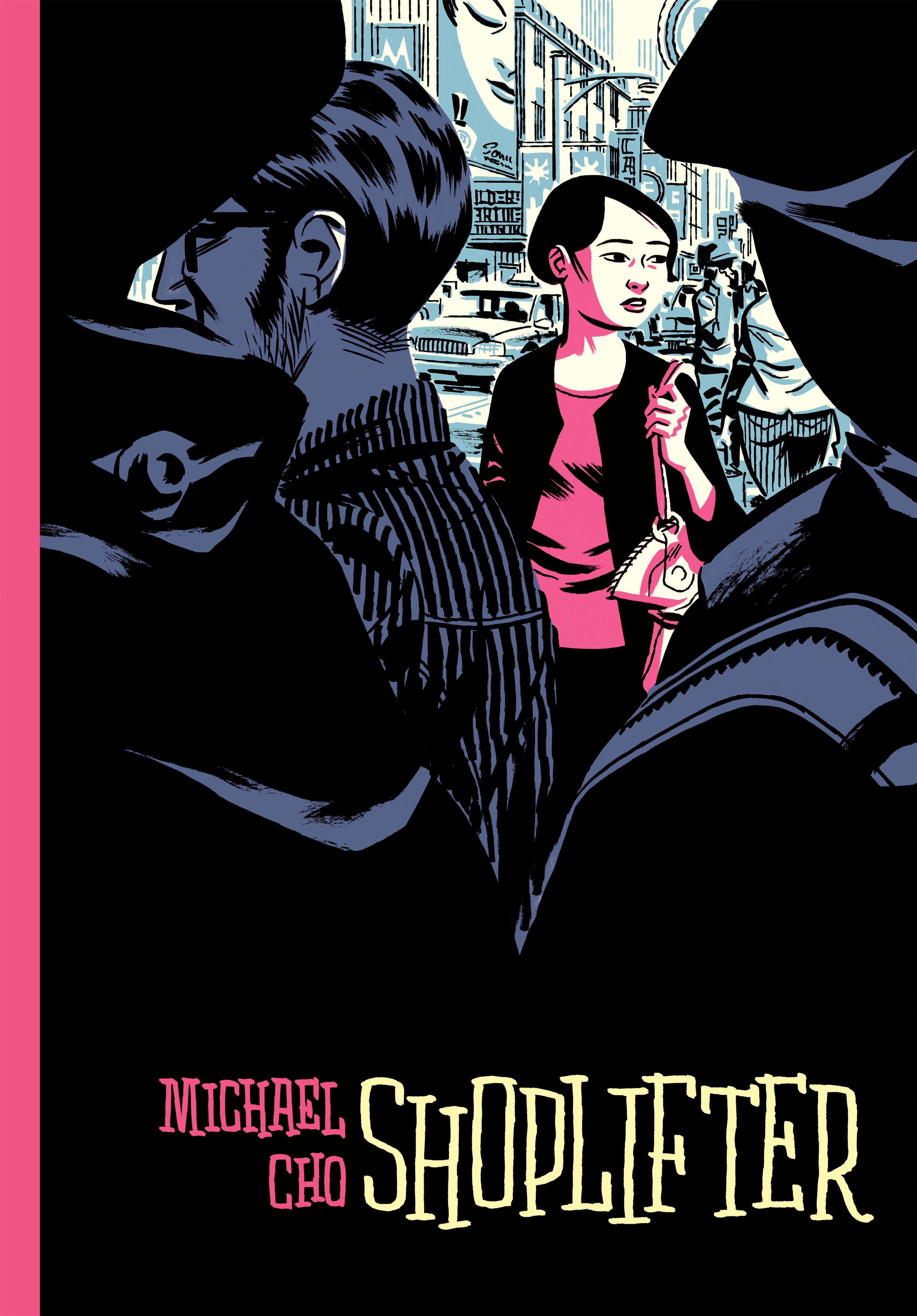 This is an excerpt from SHOPLIFTER by Michael Cho. Copyright © 2014 by Michael Cho. Reprinted by permission of Pantheon Books, an imprint of the Knopf Doubleday Publishing Group, a division of Random House, LLC. All rights reserved.