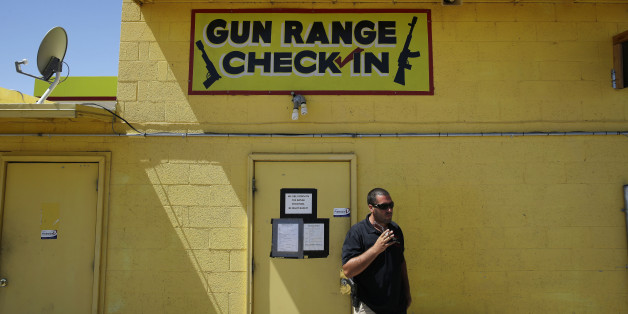 New audio of a 911 call placed just after a shooting instructor was accidentally shot by a 9-year-old girl reveals the excruciating moments before the instructor died.
The audio below is extremely graphic and could be disturbing to some readers.
In the audio obtained by the New York Daily News, the caller can be heard telling Charles Vacca to "keep breathing" as the 911 operator advises him to put pressure on the head wound.
At one point in the call, someone in the background can be heard saying "I don't think he's going to make it."
"Where the fuck is the helicopter?" the caller can be heard asking a 911 operator before telling the operator to "hurry up."
Vacca was airlifted from the Last Stop range in White Hills, Arizona to a Las Vegas hospital where he was pronounced dead.
Police reports released this week said the 9-year-old girl felt the submachine gun was too much for her to handle after she fired.
The Associated Press reports that the documents also shine light on how Vacca was shot.
The girl's father was the first one in the party to handle a weapon. After he fired shots, Vacca instructed the girl on how to shoot the gun, showed her a shooting stance, and helped her fire a few rounds, according to the reports.

He then stepped back and let her hold the Uzi by herself. She fired the gun, and its recoil wrenched the Uzi upward, killing Vacca with a shot to the head, the reports state.
No charges are expected to be filed in the case.
BEFORE YOU GO
PHOTO GALLERY
Accidental Uzi Killing