Most people know Connie Britton as country star Rayna James on "Nashville" or as the ultimate wife-slash-mother Tami Taylor on "Friday Night Lights." But in real life, the actress juggles her TV career and personal life with her biggest role -- mom to her 3-year-old son Yoby, whom she adopted from Ethiopia.
Britton is set to appear on the cover of Redbook's October issue, and in the accompanying interview, she opened up about single motherhood and the pressure to find a father figure for her son. "I would love to be doing this with a partner, and I want Yoby to have a father figure," she stated. "But I also know that putting that kind of pressure on myself or on a relationship would be disastrous." Still, she can appreciate the perks of being a single mom. "It's funny –- my married friends tell me all the time, 'What you have is so much easier.' When you're doing it on your own, you don't have to [argue over] how you're raising the kids."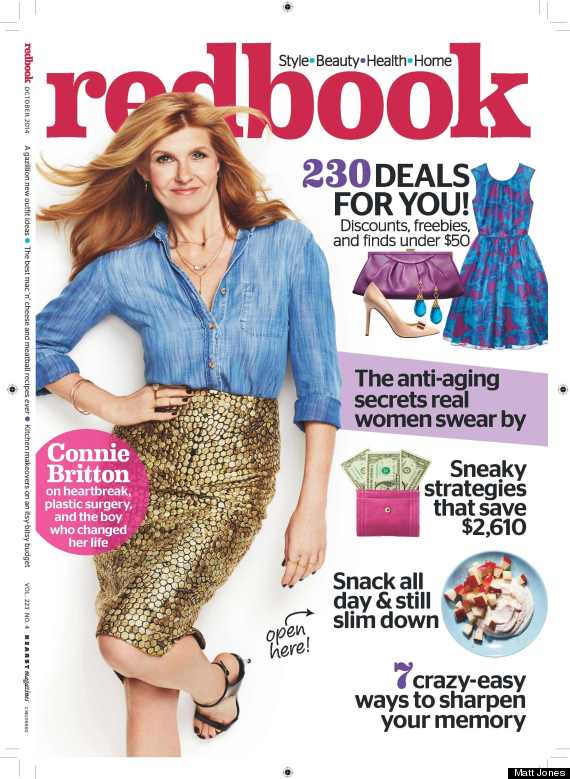 The actress also gave her two cents on Gwyneth Paltrow's infamous comments on working moms. "Our hours are long, but I would never compare what I do to what anyone else does," she said. "Everybody's working hard and doing the best they can –- if you're a mom, there's that pressure, we all face it. I'm constantly being pulled in different directions. But that's the thing: Moms are pulled and distracted." Britton also added, "I would never say that's worse for me because I'm an actor. I am actually 100% sure all moms feel that way."
In her upcoming movie "This Is Where I Leave You," Britton plays a woman who is in love with a much younger man, and she had a lot to say about these kinds of relationships."There's a lot of 'cougar' talk, and a level or indignity to the way people talk about it," she noted, adding "Here's the deal: I think that age can disappear. I know women in their 40s who don't feel like, quote unquote, women in their 40s. I hate generalizations." The actress also related the cougar stereotype to her own love life. "There's also this idea of the older woman – or even just a strong woman –- using men up and spitting them out," she said. "That's not my experience at all. I get my heart broken. A big part of intimacy is vulnerability, but if you make yourself vulnerable, you're going to get your heart broken."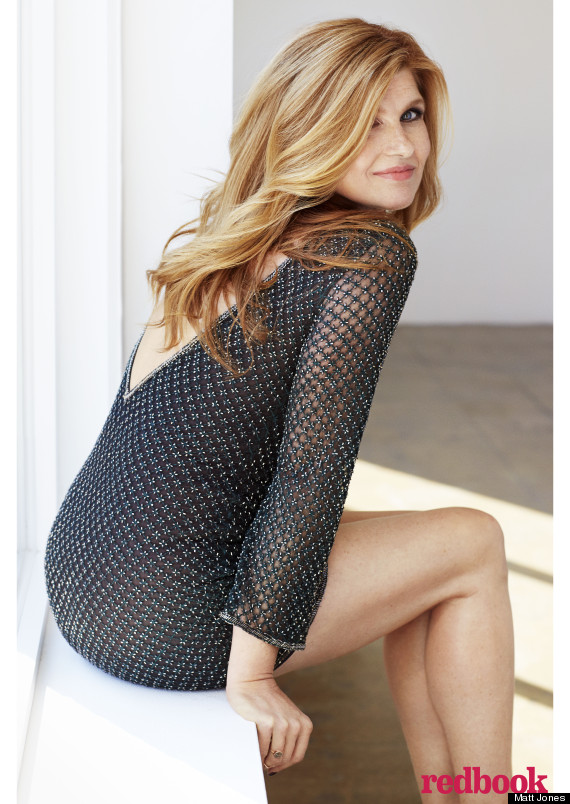 "This Is Where I Leave You" hits theaters on September 19, and the newest season of "Nashville" premieres five days later. Britton may be busy, but the actress has her life in perspective. As she stated in a 2012 TV interview, "When I go home, I have my little guy."
Like Us On Facebook |

Follow Us On Twitter |

Contact HuffPost Parents