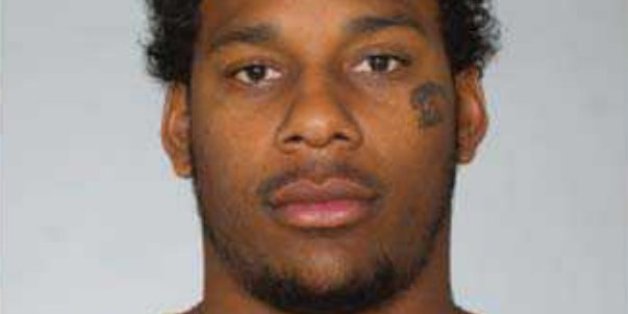 Ethan Westbrooks' determination is written on his face. The Rams' rookie defensive end has a tattoo on his left cheek that reads "Laugh now, cry later," accompanied by happy and sad facial expressions.
Westbrooks' reason for getting said ink is attracting some attention after he made the team over another defensive line candidate by the name of Michael Sam.
Westbrooks explained to ESPN last month that when he decided to quit Toys R Us in Sacramento during junior college, he wanted to make a vow of sorts on future employment:
I was just like I might as well go ahead and get it on the face because if nothing else, it will help motivate me to either be a guy that has a tattoo on his face looking for another job or hopefully I make it in the NFL and don't have to work too hard to do something [else].
At least as far as his NFL prospects are concerned, the tattoo has worked so far. Westbrooks was an undrafted rookie free agent from Division II West Texas A&M, and now he's on the opening-day roster.
Plus he has the respect of one of the Rams' defensive stars.
Go follow my rookie @EastyBeasty90 he's a great young player and he's got a face tatt. Seriously though he deserves more than 400 followers

— Chris Long (@JOEL9ONE) August 13, 2014
h/t For The Win