Get ready, folks -- New York Fashion Week is here! And this year, we can only expect designers, bloggers and makeup artists to one-up themselves during the Spring/Summer 2015 presentations and shows.
However, it's going to be hard to outdo the gems we saw last season. From Rodarte's Star Wars dedication to the infamous streaker at Prabal Gurung, New York Fashion Week will have to heat up the last days of summer (as if it wasn't hot enough!) with over-the-top runways, parties and, of course, beautiful gowns and chic outfits.
Keep up with all the action from Fashion Week with HuffPost Style's live blog featuring exclusive features, tweets from around the web and Insta-gratifying snaps.
09/11/2014 6:18 PM EDT
Our Sentiments Exactly, Laura Brown
09/11/2014 1:12 PM EDT
The Bags Under My Eyes Are Not Chanel
Associate Editor Jamie Feldman puts an interesting New York Fashion Week trend to the test.
Read more here.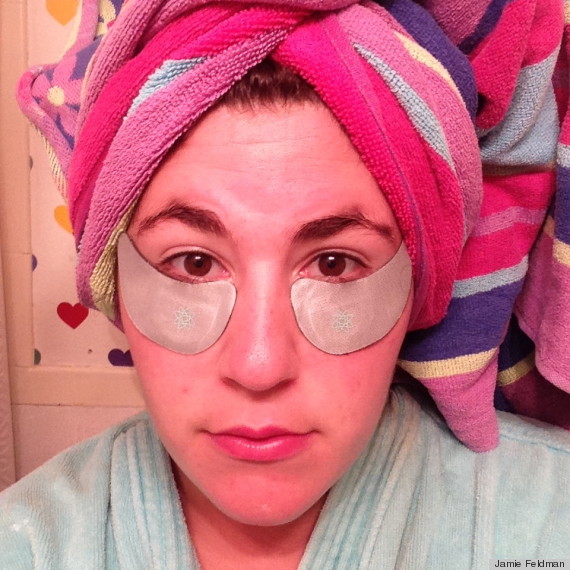 09/11/2014 12:45 PM EDT
PUPPIES!
Can we steal those pups from you, Eva?
09/11/2014 12:20 PM EDT
It's All In The Detail
At Proenza Schouler.
09/11/2014 12:19 PM EDT
Major Hair Envy
Like, seriously.
09/11/2014 12:14 PM EDT
Red And Gold, Our New Fave Combination
Ralph Lauren gives us a regal vibe.
09/10/2014 3:00 PM EDT
This Is As Boss As It Gets
The fresh look from Hugo Boss SS 2015.
BEFORE YOU GO
PHOTO GALLERY
NYFW Spring 2015 Street Style