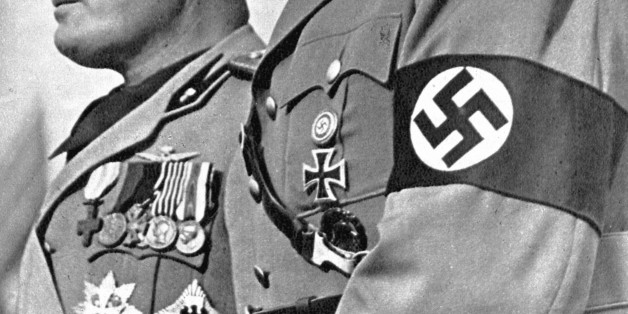 Mission America's Linda Harvey is the latest conservative voice to defend wedding vendors who've turned away same-sex couples, comparing the lesbian, gay, bisexual and transgender (LGBT) rights movement to Nazi Germany in the process.
Harvey, whose opposition to LGBT causes is well-established, defended Pennsylvania's W.W. Bridal Boutique and New York's Liberty Ridge Farm, the latter of which was reportedly fined $13,000 for turning down two brides-to-be, in her broadcast.
As Right Wing Watch reported, Harvey called the controversies "totally unnecessary" and "homosexually-instigated," before noting, "This is all part of the strong-armed bullying of those who are determined to force everyone in America to serve the interests of homosexuals."
Listen to audio of Harvey's remarks below:

She then concluded, "You thought you lived in the U.S.A. of 2014, not Germany in 1936, right?"
Harvey is not the first conservative voice to evoke Nazi Germany in a discussion of LGBT causes.
"It's not an exaggeration to say 'homofascist' because the German Nazi Party was homosexual," TruNews host Rick Wiles said last month. "Hitler was a homosexual, the top Nazi leadership, all of them were homosexuals...they were creating a homosexual special race."
On a similar note, the American Family Association's Bryan Fischer referred to LGBT rights advocates as "Nazi stormtroopers" who are "totalitarian and repressive" in a 2013 broadcast.
BEFORE YOU GO
PHOTO GALLERY
25 LGBT-Friendly Products & Companies Targeted By Boycotters