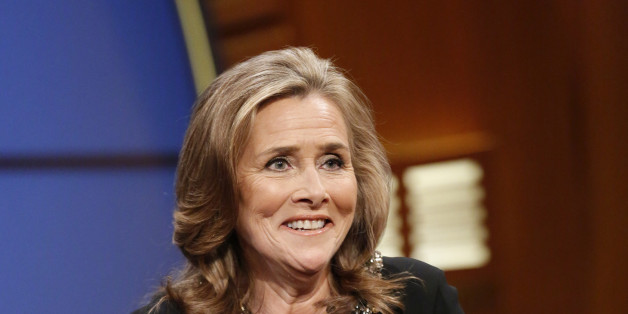 Meredith Vieira revealed some contract details about her upcoming daytime show in an interview with TV Guide published Tuesday.
The former "Today" show co-host is prepping for the debut of her new show, "The Meredith Vieira Show," on September 8. The show will tape in New York City on a set that resembles the host's home, NBC said last year. But with Katie Couric's talk show cutting the cord, it's no secret that daytime is a tough slot to win, and Vieira is not naive to the fact.
In the interview, she was very open about her plan if things start going awry.
"I have a clause that allows me to get out at the end of the year if I don't want to do it anymore or if it's going in a direction [I'm not happy with]," she told TV Guide. "Everything is great until the numbers come in and then it's, 'Oh, we need you to do this.'"
She related her situation to Couric's, a comparison that has often been made ahead of the show's debut. Couric was reportedly unhappy with the "gossipy" angle her show was taking rather than having a focus on more serious news.
"If we did go down a path that wasn't me, I could leave and everybody would understand," Vieira said.
Though it's still too soon to say how the show will do, signs so far have pointed in the right direction. She surely has the experience, and the viewer following. In October, the show was cleared by NBCUniversal Domestic Television Distribution in more than 60 percent of the United States.
But the host also has a history of knowing when it's time to walk away. She left "60 Minutes" in 1991 after the show's creator, Don Hewitt, refused to let her work as a part-time correspondent after her second child was born. And she turned down an almost $20-million-a-year deal from "Today" to give more time to her family.