Pharrell Williams may get all his awards for music, but the style icon also makes for one heck of a motivational speaker.
In an interview with WSJ Magazine-- the singer, songwriter, producer and designer will grace the cover of the publication's September issue -- Pharrell discussed finding a sense of meaning in his many creative projects from music to fragrance to clothing lines.
STORY CONTINUES BELOW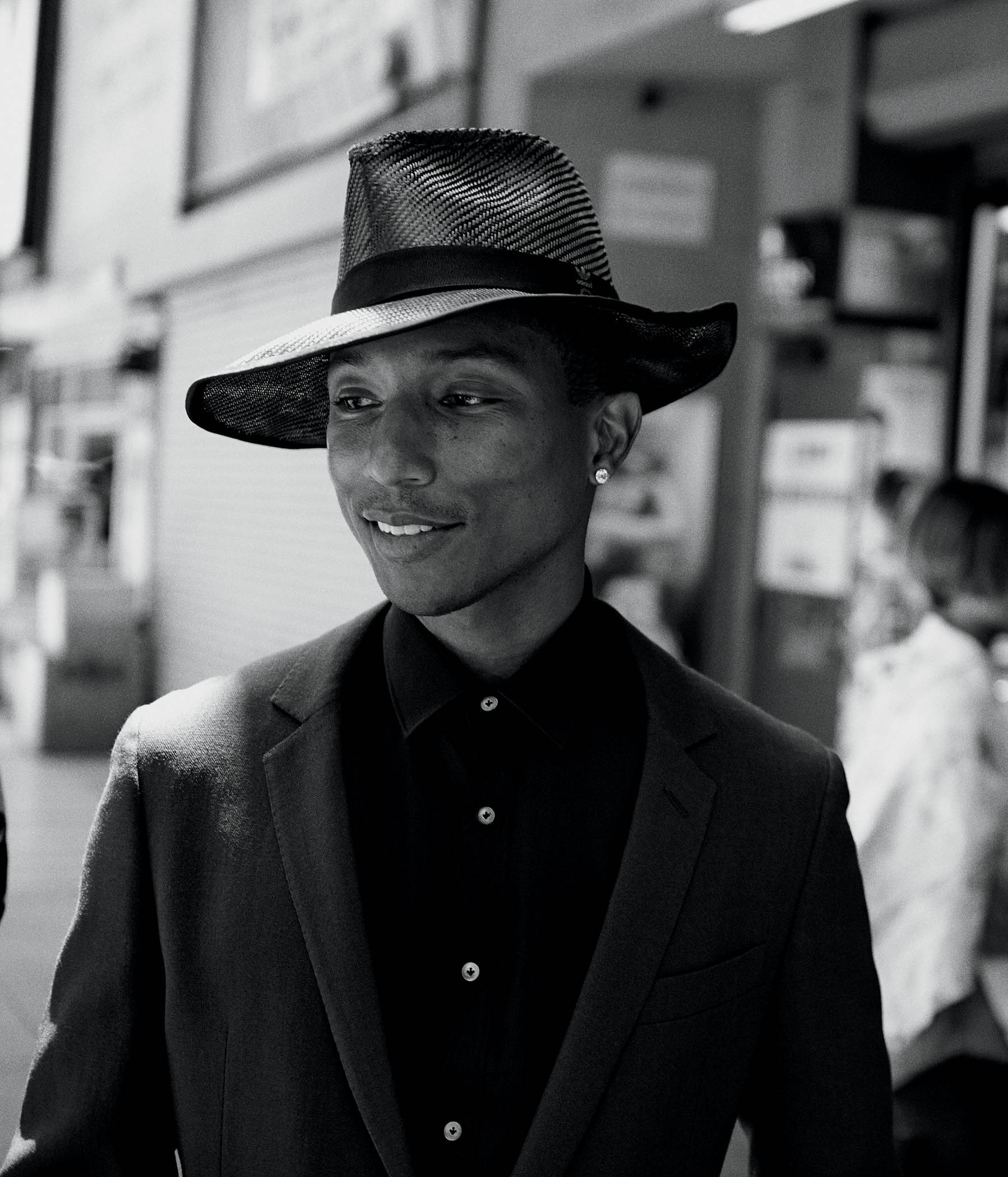 In fact, he attributes the genius of his international hit "Happy" to a search for meaning in his music.
"It took me a minute to find my purpose. I knew something was missing, and then I realized: OK, you're able to make music. Now you have to inject purpose. I want to make music with something extra to it—a holistic property… The distinction between sounding amazing and feeling amazing—that's the thing. People, I think, are looking for a feeling."
Pharrell may be a devoted artist focused on his craft, but that's never stopped him from establishing a superstar reputation in the world of style and fashion.
"It embarrasses me a bit to be a figure in fashion," he says. "I think everyone is interested in what they put on, even if you dress conservatively. Whatever you're trying to mask, the mask itself says something about your personality."
The superstar's influence is obvious, especially after the Grammys hat craze he stirred up, which he says he never even saw coming.
"Give Vivienne Westwood the accolade," he protests. "I bought it in London years ago. I just liked it. I'm as surprised as anybody else that it became a thing."
With the world in the palm of his hands, Pharrell's massively successful career reflects his very own words of advice.
"As I see it, you can live two ways. You can live life the way you always imagined it would play out, or you can try to make the thing you dream of making. If you choose the second, get ready for an amazing ride. That's the ride I'm on."
WSJ Magazine's issue hits newsstands September 13th, but check out some of the photos below.
Read the full interview here.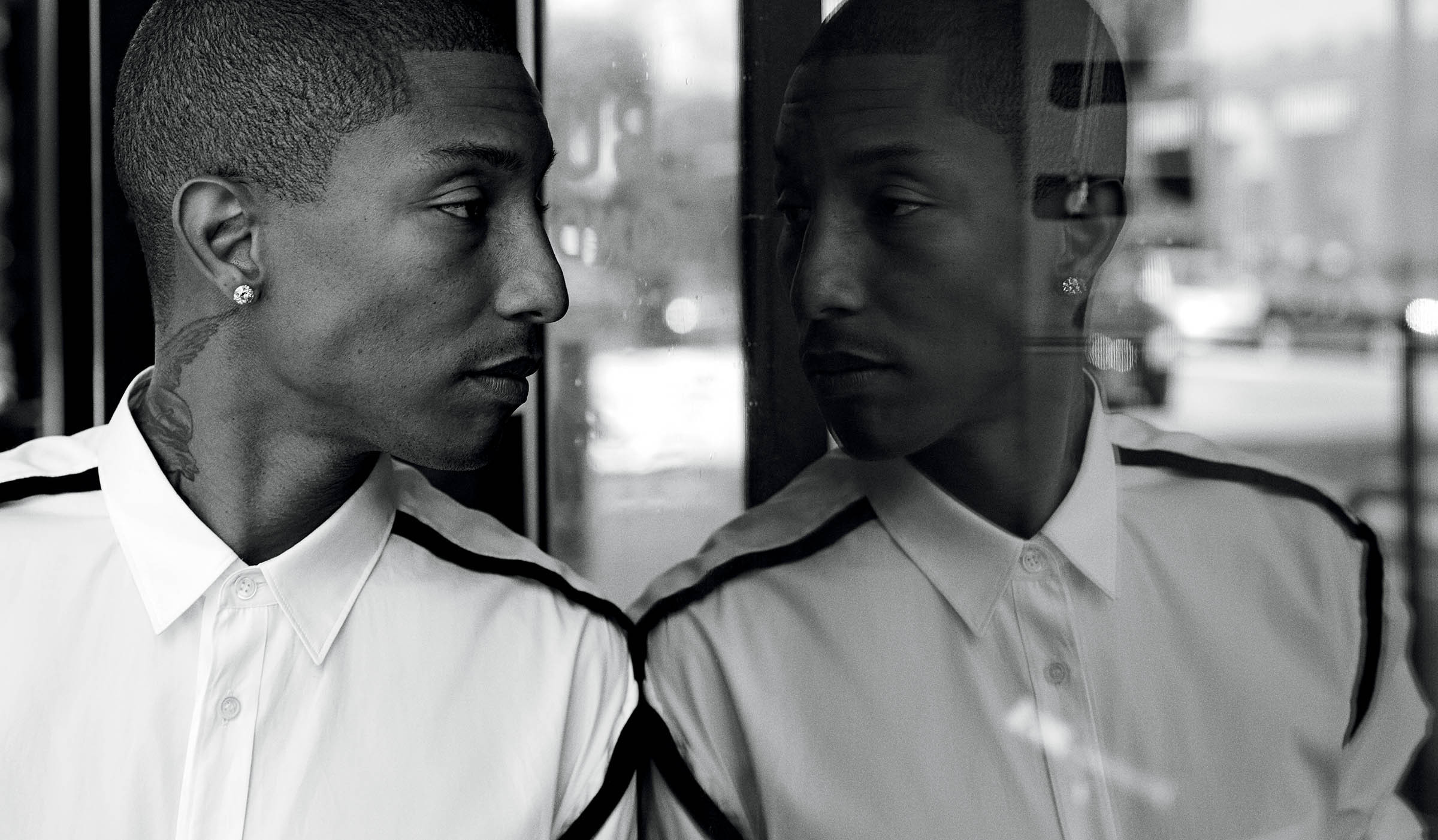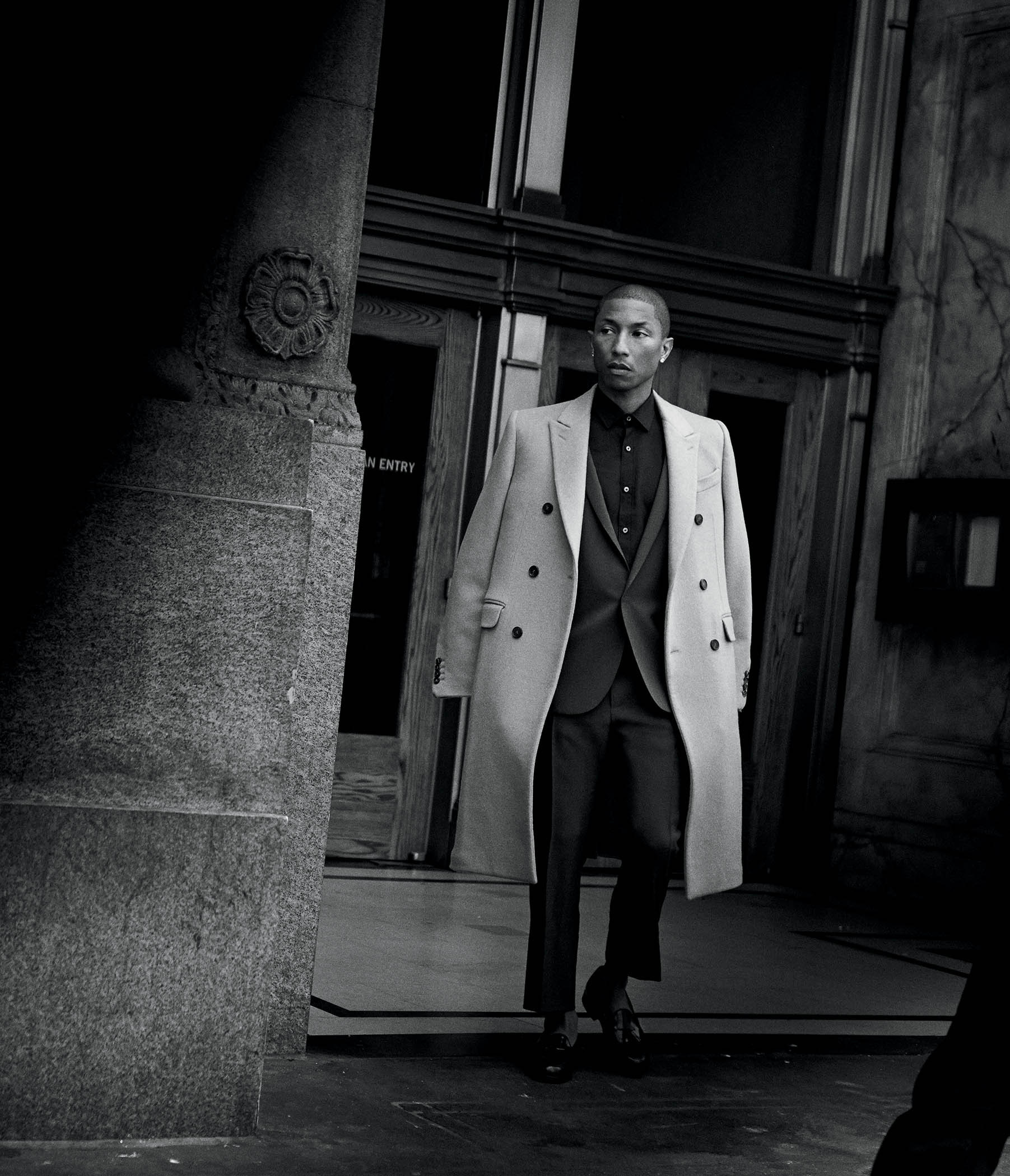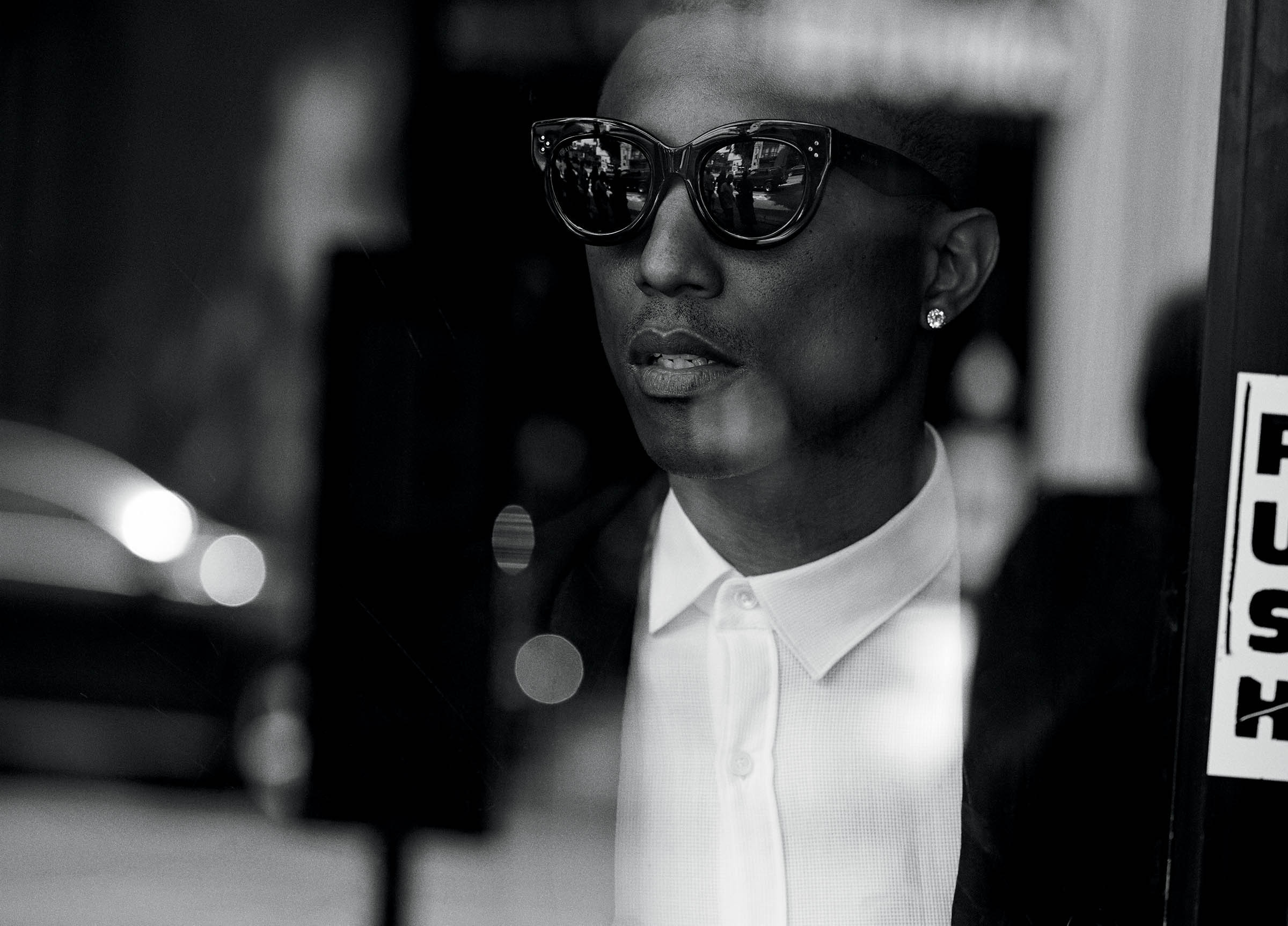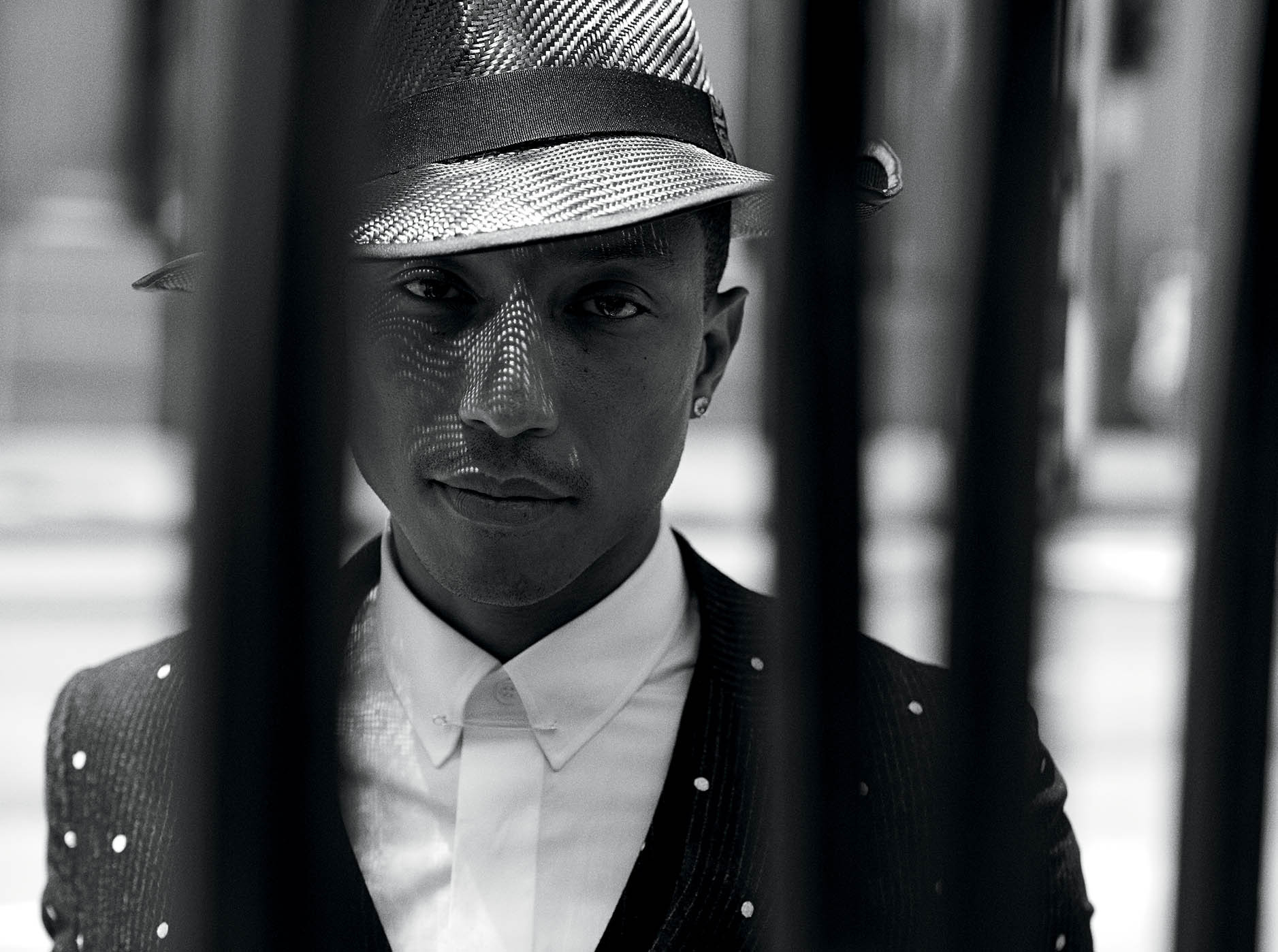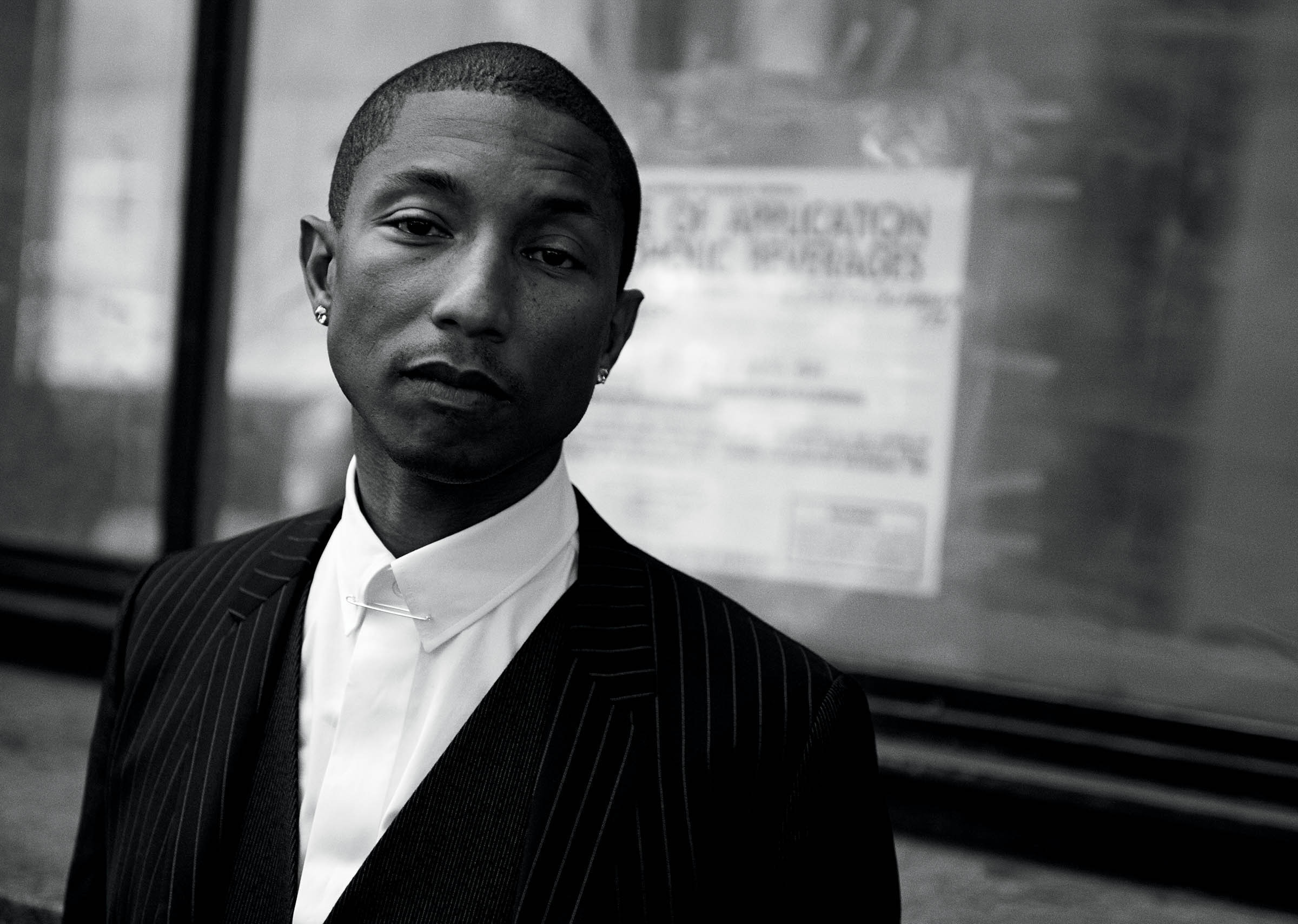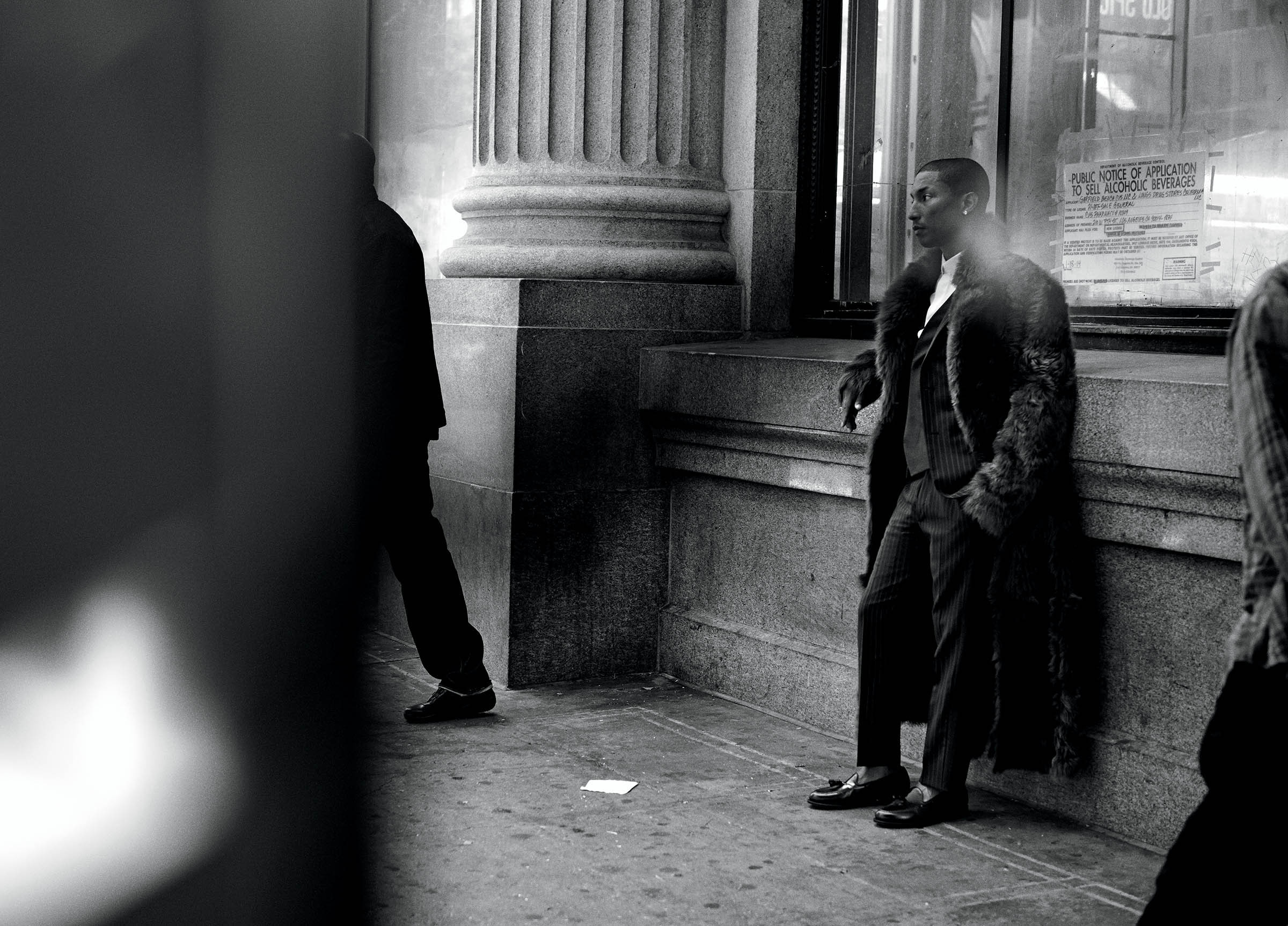 BEFORE YOU GO
PHOTO GALLERY
Pharrell Williams' Style