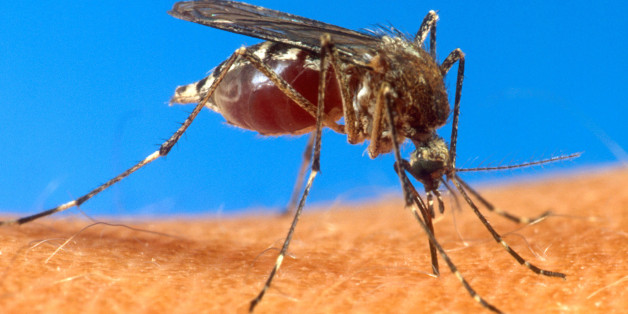 Calm down, people. Don't curse the playa gods just yet. Contrary to the rumors currently stirring around the web, Black Rock City, also known as Burning Man's playground, was not exposed to West Nile Virus.
West Nile, which is spread via infected mosquitoes, was detected in Gerlach, Nevada, 14 miles away from the Burning Man action. The Washoe District Health Department released a statement announcing nine traps tested positive for the virus, the second positive identification in the county this year. The news comes just after the discovery of the first reported human case of West Nile Virus of the year in Clark County, Nevada.
However, just because West Nile was detected in Gerlach doesn't mean it made its way to your painted van. The Huffington Post reached out to Washoe County press contact Phil Ulibarri who verified that, despite the positive traps in Gerlach, there is no chance the Burning Man desert was infected. "Zero," he said when asked about the odds of such an occurrence.
So there you have it. The slowly gentrifying hippie-fest, while potentially still your worst nightmare, was at least not infected with a deadly mosquito virus.
BEFORE YOU GO
PHOTO GALLERY
Images of Love At Burning Man (NSFW)