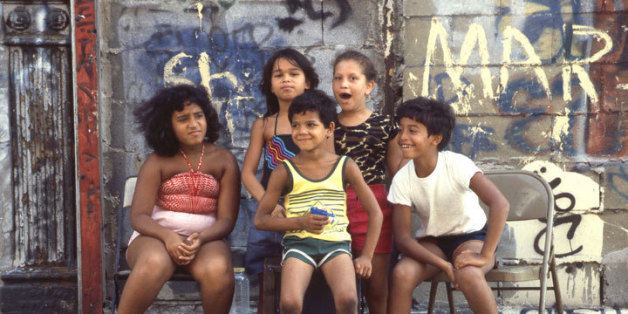 Over the past few decades, the East Village has witnessed one of New York City's most dramatic transformations, one that has seen the neighborhood's former grit overtaken by trendy restaurants, divey watering holes and sky-high rent prices.
Photographer Daniel Root's images documenting this change offer a glimpse at the swift march of time and its effects on the character of the East Village.
Root moved to the neighborhood in 1984, when it was already undergoing significant shifts, mainly with the influx of young professionals in search of cheap places to live. Root hoped to capture this inexorable reshaping with a series of photos, which he thought might accompany a book. Though the book was never published, Root held on to his photos.
Thirty years later, he has unearthed his work. Over the summer, he revisited each of the locations he photographed in 1984. In the process, his present-day images have highlighted the sometimes startling differences between the East Village of yesterday and today. He has also posted the before-and-after photographs at their current East Village locations for public viewing.
Check out some of the photos (below), or visit Root's Tumblr blog for a look at the entire series.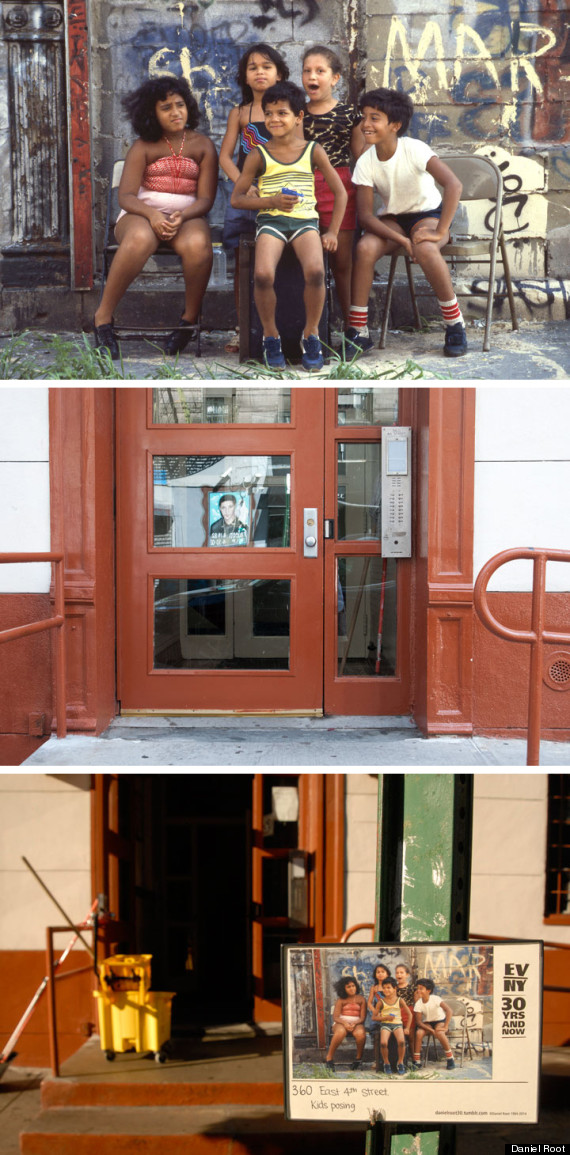 Location: 360 East 4th Street. "Neighborhood kids wanted to be photographed while they were playing around the empty buildings. Now almost every once-vacant building is renovated and occupied," Root told The Huffington Post.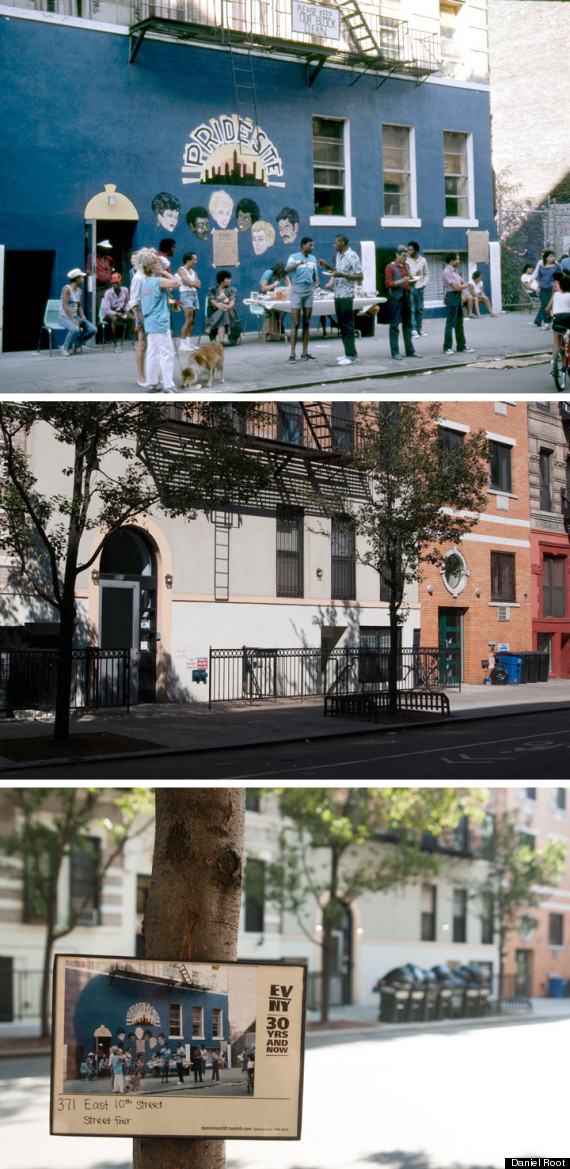 Location: 371 East 10th Street. "This was a block party," Root said of the scene in the top image, taken in 1984. "It was 'all inclusive' with homemade food, music and other entertainment like foot races and magic shows."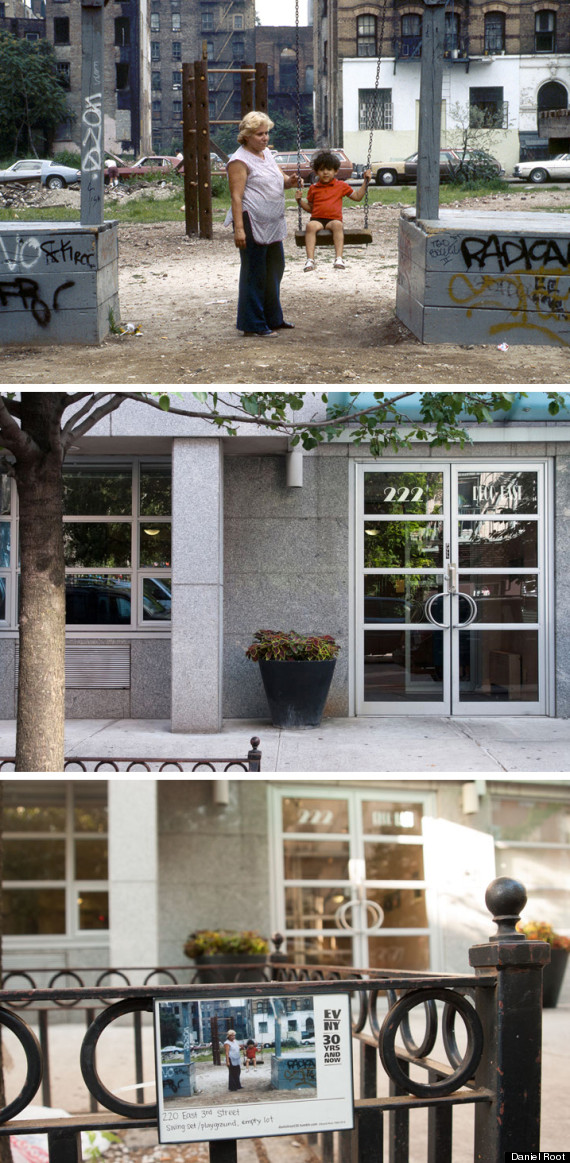 Location: 222 East 3rd Street. "A grandmother and grandchild playing on the makeshift swing set in an empty lot. The entrance to the new building ... now occupies the 'swing set lot,'" Root told HuffPost, explaining the difference 30 years has made on this location.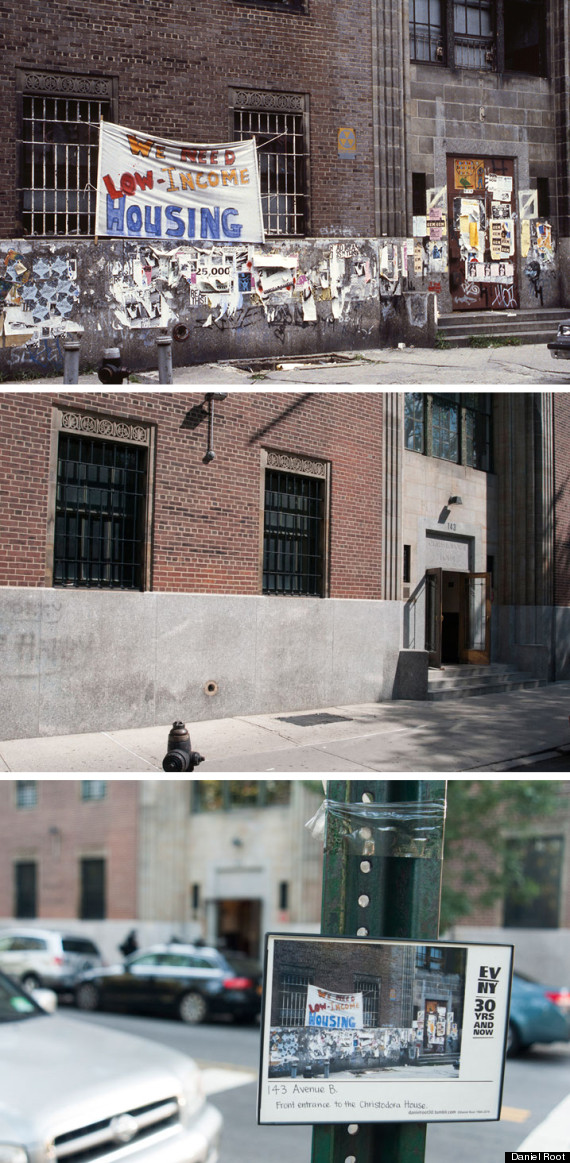 Location: 143 Avenue B. "In 1984 the entire building was empty and some in the neighborhood were hoping for low-income housing, but it stayed free market," Root said of the neighborhood's historic Christodora House, pictured above in 1984 and 2014. "When the renovation was complete, the building became a symbol of the changing, gentrifying neighborhood. Anti-gentrification protests [that followed] would often focus on the Christodora House."