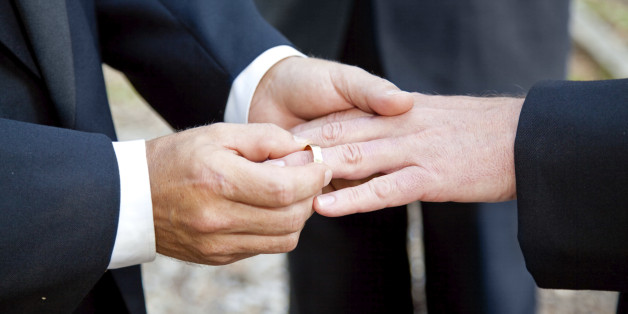 James Richardson, a former GOP spokesman who worked as an adviser for the Republican National Committee and Govs. Haley Barbour and Jon Huntsman, came out as gay in a Washington Post op-ed published Thursday calling for his party to get behind same-sex marriage.
"I feel forced to out myself," Richardson wrote.
Richardson, who is currently the vice president of public affairs at Hynes Communications, mentioned his past advocacy of gay rights, including the freedom to marry, and acknowledged that some he's worked with in the past won't agree with his coming out.
"For my admission here, I will alienate friends whose faiths regard my sexuality as culturally corrosive," Richardson wrote. "I'll suffer the snickering of those across the aisle whose politics regard my own as personally injurious. And conservative clients may regard me as a liability. After all, the tide is not as unidirectional as people say."
Richardson has previously penned pieces arguing for the legalization of gay marriage for The Guardian, CNN, the Christian-Science Monitor and other publications. He was also interviewed by the gay website Queerty in December 2008, where he said he was "in total support of all equal rights measures, including adoption and marriage."
Read Richardson's entire op-ed at the Washington Post.
BEFORE YOU GO
PHOTO GALLERY
10 Incredible Improvements For LGBT People Since The First State Legalized Gay Marriage