"What I learned is I do not know Annabel Lee nearly as well as I thought," Esmerelda Seay-Reynolds said Wednesday evening, wringing water from her platinum blonde hair. Clad in a black wetsuit that showed all her angles, she did not look like someone with Edgar Allen Poe on the brain. But for the past two hours, Seay-Reynolds -- a runway model who could be the long lost sister of Annie Clark, or Princess Aurora -- silently ran through every rhyme she could think of to pass the time during one of her more unusual jobs, as a human fountain in Madison Square Park.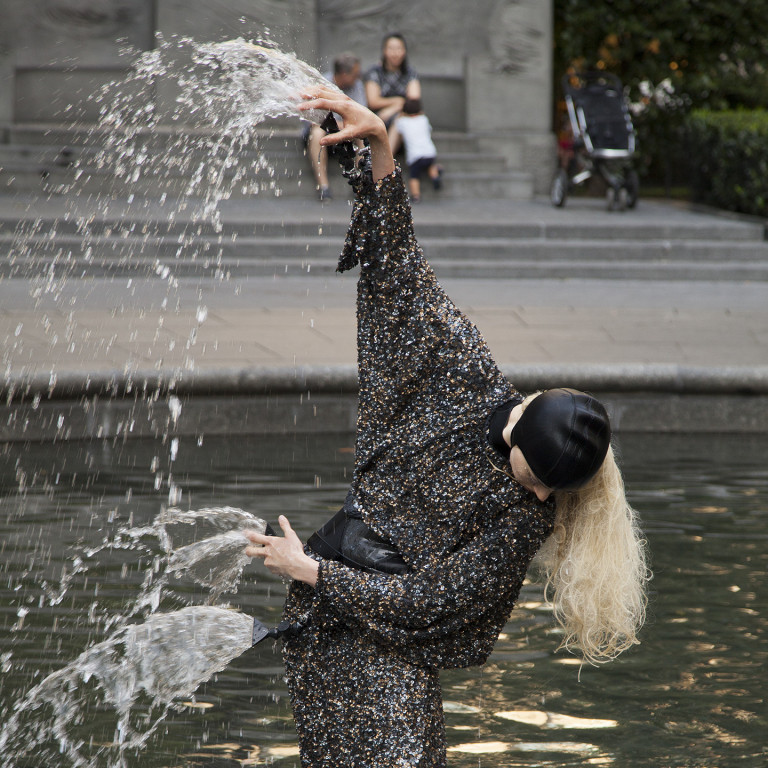 If it sounded fantastical, it was probably happening at "The Last Days Of Folly." Commissioned by the Madison Square Park Conservancy, the one-day festival featured work by indie demigods on a surrealist stage: from a dance co-choreographed by Sofia Coppola, to balloon hats by Proenza Schouler. A fellow fashion designer, Cynthia Rowley, helmed the human fountain.
In charge of the shenanigans was Rachel Feinstein. Known for her fairy tale-inspired work, the Manhattan-based sculptor set the scene with three structures -- follies -- designed to anchor the activity in the park. As the sun set, strange characters roamed the paths connecting the aluminum creations, which had been powder-coated bone white. Among them was Feinstein herself, looking equal parts regal and wacky in a rubber gown and updo. If this was Wonderland, she was the White Queen.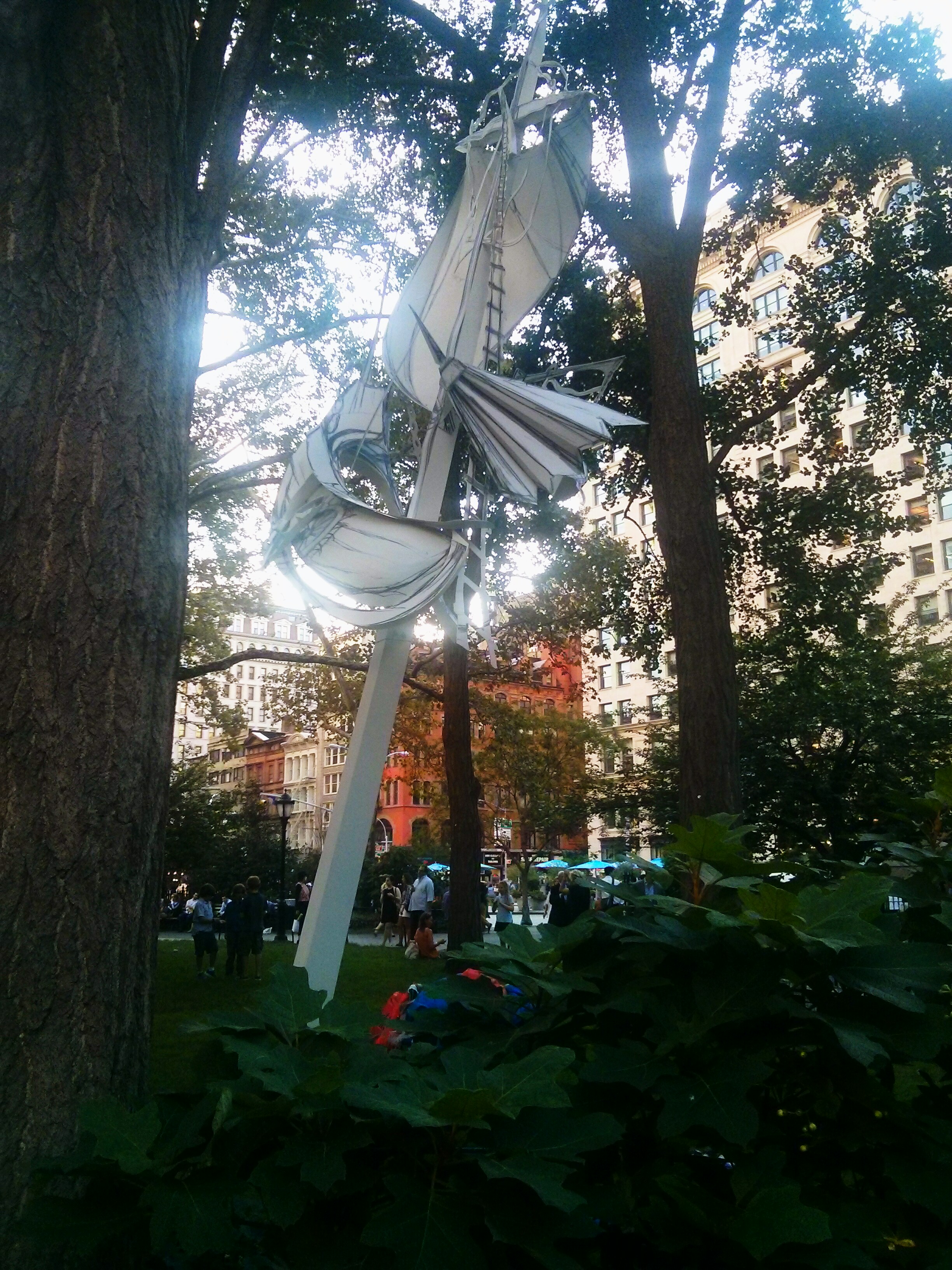 A "flying ship" designed by Feinstein was installed to look moored in a tree at the park's southwest entrance.
Her inspiration was the 18th century European notion turned popular modern architectural conceit of the "folly," a building with no purpose save whimsy. Feinstein's follies included a flying ship, a gnarled "cottage" and a larger structure shaped like a castle -- the latter two of which were backdrops for the action. All were meant to appear far more delicate than they were, like paper "cut from the same giant sheet," according to a plaque on the grounds.
Modernity wasn't totally banished -- visitors were encouraged to Instagram photographs with pointed hashtags. The intrusion could have been jarring. But so many attendees arrived in their own colorful dresses and hats, the brandished phones often looked like props for the pastiche.
Call it a successful execution of the queen's plan. "It's one thing to have an idea," said Rowley, who designed the pump and tubes laced under Seay-Reynold's wetsuit, as well as the sequined overlay atop it. "It's another thing to have it realized so beautifully."
PHOTO GALLERY
Last Days of Folly, 2014