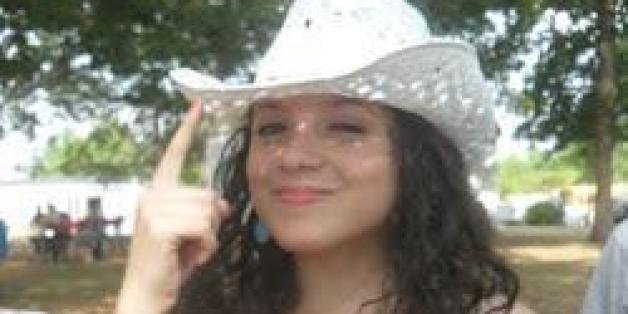 Police loosened their tight grip on information surrounding the unsolved 2012 murder of a University of North Carolina student by revealing for the first time that Faith Hedgepeth was fatally beaten.
Police disclosed on Thursday that the 19-year-old was found in her blood-spattered bedroom with blunt force trauma to her head on Sept. 7, 2012. It was one of several details made public about the fruitless search for Hedgepeth's killer.
Chapel Hill Police Chief Chris Blue said Hedgepeth was naked from the waist down and that semen found at the crime scene matched other DNA recovered from the junior's off-campus apartment, according to WTVD.
A profane, handwritten note was scrawled on a fast-food takeout bag that was left on Hedgepeth's bed, according to WRAL.
"I'm not stupid bitch. Jealous," it said.
Blue said he believes her murderer wrote it.
Police provided a timeline of Hedgepeth's night before she was killed. She returned to her apartment from the Davis Library around midnight and around 1 a.m. she and her roommate went to a bar. They returned home at 2:30 a.m. and Hedgepeth's roommate left the apartment after 4:30 a.m. Hedgepeth's roommate called 911 around 11 a.m. after finding her body leaning against the bed.
The department had fought attempts from North Carolina media outlets to gain access to police documents about Hedgepeth's death, fearing it could jeopardize the investigation.
In July, the state Supreme Court approved the release of a redacted search warrant and the 911 call placed by Hedgepeth's roommate after finding her battered body.
Hedgepeth's father didn't respond to HuffPost's inquiries. Calls to the Chapel Hill Police Department weren't returned.
There's a $40,000 reward for information leading to capture of Hedgepeth's killer. Anyone with information should call the Chapel Hill Police Department at 919-614-6363 or Crime Stoppers at 919-942-7515.
Like Us On Facebook |

Follow Us On Twitter |

Contact The Author
BEFORE YOU GO
PHOTO GALLERY
Faith Danielle Hedgepeth