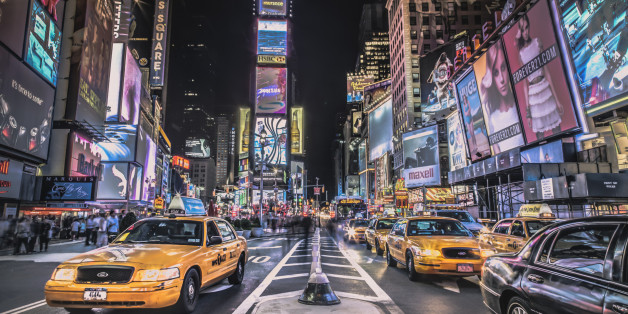 This is kind of -- scratch that, TOTALLY -- awesome.
New "black car" app Gett is offering unlimited rides throughout Manhattan for a measly $10 during the rest of 2014, the New York Post reports.
The promotion starts today -- users must simply download the app and book one of the service's 3,000-odd cars to begin booking flat-rate rides.
It doesn't matter if you're going from "Harlem to Wall Street," stated an official app release. It "doesn't matter if you're stuck in traffic for 2 hours," either.
This is probably the most exciting thing to happen since ride service Uber announced a collaboration with United Airlines last month. Uber has quickly gained traction in the NYC area, duking it out with standard taxis for customers.
The Gett app, whose user interface looks uncannily similar to Uber's, launched in NYC last year. It calls itself "Uber's #1 competitor."
And with prices like these, we've gotta say Uber is getting a run for its (literal) money.
BEFORE YOU GO
PHOTO GALLERY
NYC's Best Outdoor Dining & Drinking