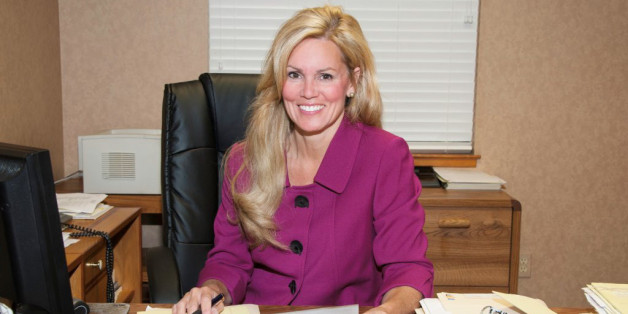 Lynn Compton, a California GOP candidate for a supervisor seat in San Luis Obispo County, is hosting a "hobo stew" fundraiser in October, according to the invitation on her campaign website.
Though recipes for hobo stew do indeed exist, the invitation also requests that guests dress in "hobo attire":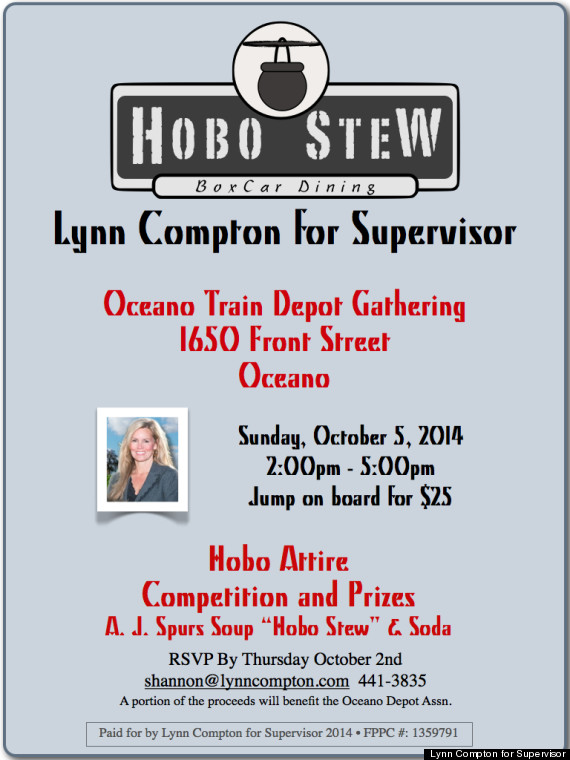 The campaign of Caren Ray (D), an incumbent supervisor and Compton's opponent, blasted the fundraiser.
"Are you appalled, offended and outraged by this disgusting lack of compassion for a segment of our county's population which Lynn Compton is supposedly campaigning to represent," Ray campaign treasurer Kathie Matsuyama emailed supporters, according to Cal Coast News.
A 2013 U.S. Department of Housing and Urban Development report found that San Luis Obispo County is No. 3 in the country in terms of the "highest percent of homeless [people] who sleep unsheltered," Cal Coast News reported. The number of homeless people in San Luis Obispo County has risen slightly since 2011.
The fundraiser organizer, Shannon Kessler, emailed a statement from Compton.
"Many similar events have been held at the Depot and in the community of Oceano over the years, many have been hosted by the Oceano Elks Club," it said. "This is a fun event and some guests will dress in overalls and bring knapsacks on a stick. Some of the proceeds will benefit the Oceano Depot which is a non-profit organization.
"This is an historical railroad event and has no bearing whatsoever on the current plight of the homeless in San Luis Obispo County or in the United States. This is a fun event being held in a railroad car in a train depot around Halloween and my opponent should lighten up."
One of Compton's most notable endorsers is U.S. House Majority Leader Kevin McCarthy (R-Calif.).
BEFORE YOU GO
PHOTO GALLERY
Haunting Photos Of Vets On The Street Underscores Homelessness Issue