A photo said to be the first to show a bird flying with a visible "baby bump" is now migrating across the Web.
The photo shows a rare Mascarene petrel with an egg-shaped bulge in its middle. It was photographed in 2012 by researchers near Reunion, an island off the coast of Madagascar.
"We believe this to be the first record of a petrel or any other sea- or land bird to be photographed in flight with an obvious egg inside the body," the researchers wrote in a new study published in the Bulletin of the British Ornithologists' Club.
(Story continues below.)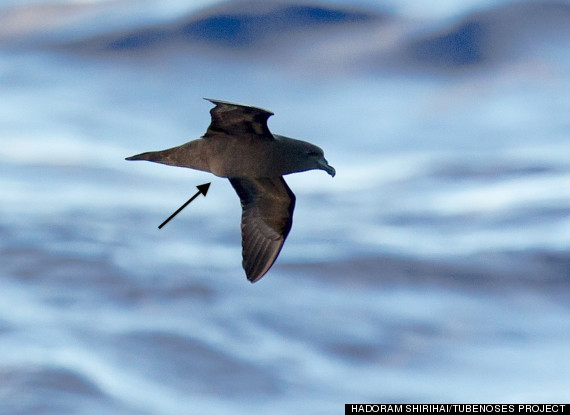 The researchers said the seabird was probably just about ready to lay her egg.
"It was a magical moment, and to think that in less than an hour she would probably lay her egg and contribute to the future survival of this threatened species," study co-author Hadoram Shirihai, the ornithologist who snapped the one-of-a-kind photo, said in a written statement.
Since the Mascarene petrel is critically endangered, we hope mother and child are thriving, wherever they are today.
BEFORE YOU GO
PHOTO GALLERY
Beautiful Birds