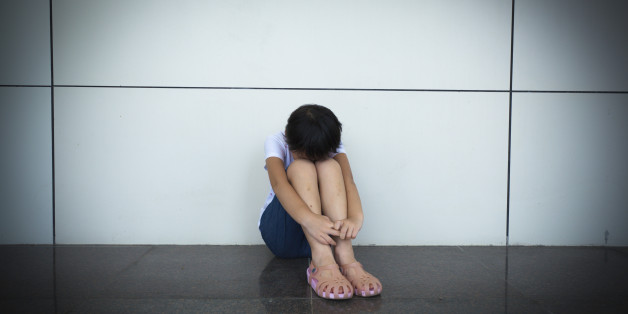 An alarming number of girls around the world are being sexually abused and the figures may be even higher than experts estimate because victims are reluctant to come forward, an eye-opening report has concluded.
After analyzing data from 190 countries, UNICEF found that violence against children is rampant around the globe, but it's largely an undocumented issue since they are often too scared to report or aren't aware that being hurt is unacceptable.
One of the most staggering findings was the rate at which girls are being violated and the complacency that surrounds it.
An estimated one in 10 girls under the age of 20 (about 120 million) worldwide has experienced forced intercourse or other forced sexual acts, according to the report. And the figures are no less concerning for those who are involved in formal unions.
Nearly one in three married adolescent girls has been a victim of emotional, physical and/or sexual violence perpetrated by their partners and an overwhelming number don't take issue with it.
Close to half of all girls think a husband is justified in occasionally hitting or beating his wife.
Part of what needs to change in order to hamper such violence, according to the study, are the attitudes that surround these horrific crimes.
Such systemic change is beginning to take shape in India where in 2011, 10.6 percent of rape victims were younger than 14, according to the National Crime Record Bureau.
"In Delhi, we can see that the mood on the streets is more than the heat-of-the-moment anger we are used to," former U.K. Prime Minister Gordon Brown wrote in the wake of the brutal gang rape of a 23-year-old who died from injuries she sustained. "Girls are saying that these outrages can no longer be classified as just 'one more terrible rape,' 'one more awful shooting,' 'one more disgraceful act of violence against a girl.'"
Such protests are actually beginning to yield results.
After two teen girls were raped and hanged from a mango tree in Uttar Pradesh in May, villagers sat silently in protest under the tree, refusing to allow the bodies to be cut down, until two police officers were arrested in connection to the crimes, the Associated Press reported.
"These are uncomfortable facts -- no government or parent will want to see them," Anthony Lake, UNICEF executive director, said in a statement. "But unless we confront the reality each infuriating statistic represents … we will never change the mindset that violence against children is normal and permissible. It is neither."
BEFORE YOU GO
PHOTO GALLERY
World Day Against Child Labor 2014