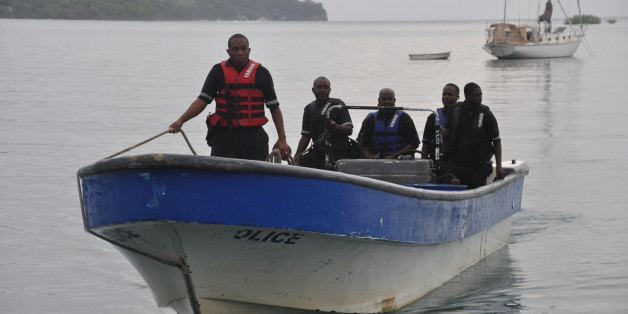 By Aileen Torres-Bennett
KINGSTON, Sept 6 (Reuters) - Rescuers were searching on Saturday for the wreckage of a small U.S. private plane that crashed off the east coast of Jamaica, after the Jamaican military said debris from the aircraft had been spotted.
The plane, with an unresponsive pilot, crashed on Friday after veering far off its course to Florida and triggering a U.S. security alert that prompted a fighter jet escort.
"Our pilots are very confident that the sighting is consistent with that of a high impact debris field, and this has since been corroborated by a United States Coast Guard C-130 aircraft involved in the operation," the Jamaica Defense Force said in a statement on Friday.
Search and recovery teams searched the crash site about 14 miles (22 km) north of the coastal town of Port Antonio.
The crash killed two people aboard the plane: Larry Glazer, a real-estate executive from Rochester, New York; and his wife, Jane Glazer. It is not yet known if anyone else was on the plane.
The pilot stopped responding to radio calls about an hour after take-off from Greater Rochester International Airport and was headed to Naples Municipal Airport in Florida, the U.S. Federal Aviation Administration reported.
As the plane veered off course and flew away from Florida, it was trailed by U.S. fighter jets that halted their escort as it entered Cuban airspace, the North American Aerospace Defense Command (NORAD) said.
The Glazers were known to jet between homes in Rochester and Naples, local media reported.
The aircraft's pilot may have suffered "possible hypoxia," NORAD suggested on its Twitter page, a rare condition caused by a loss of cabin pressure that may have left everyone on board unconscious. (Writing by Letitia Stein; Editing by G Crosse and Mohammad Zargham)

BEFORE YOU GO
PHOTO GALLERY
Plane Crashes Caught on Tape