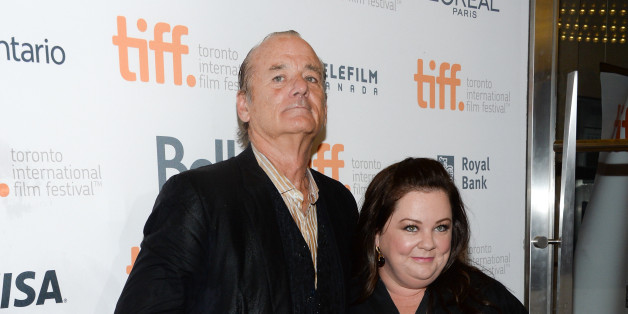 Director Ted Melfi expended loads of energy while trying to get Bill Murray to star in "St. Vincent." That part of the "St. Vincent" narrative will receive a lot of coverage in the next few months, and it has already been the focal point of features posted by USA Today, the Los Angeles Times and Deadline.com. As the story goes, once Murray got involved, the rest of the cast -- including Chris O'Dowd and Naomi Watts -- fell into place. For Melfi, that might have been the biggest benefit of getting Bill Murray to star in his debut feature film. Without the enigmatic star, Melfi would have never had Melissa McCarthy.
McCarthy has been praised for a number of her roles over the last four years. She was an Oscar nominee for "Bridesmaids." She won an Emmy. She was even good in the more dramatic second half of "Tammy." But "St. Vincent" might be her best, most effortless performance to date. She plays Maggie in the film, a struggling single mom who uses Murray's Vincent to babysit Oliver, her 12-year-old son, after school. On paper, that's a stock role if there ever was one, and the film does push Maggie to the side as it starts focusing in on Vincent and his relationship with Oliver. But as played by McCarthy, Maggie never feels like a device or cliché. Maggie's warm and funny, but in a way that McCarthy is rarely allowed to be warm and funny. Maggie's a fighter, too, and McCarthy's scenes with Murray, especially as the film's conflict comes to a head, are a true highlight. In the hours after "St. Vincent" debuted at the Toronto International Film Festival on Friday night, Murray has gotten a lot of the plaudits for the film, but McCarthy is every bit his equal on screen.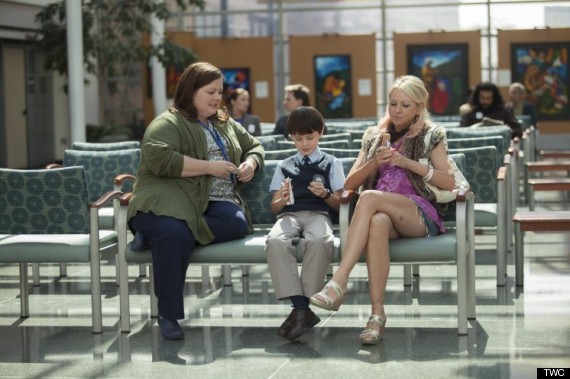 Which, by contrast, means Murray is also pretty exceptional in Melfi's film, even as he navigates its more sentimental moments. (Let's just say "St. Vincent" becomes a literal title as the narrative progresses.) Melfi originally wanted Jack Nicholson for the title role, and that seems to fit with the script: Vincent often feels like the long-lost brother of Nicholson's character from "As Good As It Gets." But Nicholson suggested Murray, and Melfi went off to call the actor's infamous 1-800 number. ("It's not his voice on there. It's a Skytel voicemail with a menu. You have to record the message and send the message," Melfi told USA Today. "It's so confusing.") Regardless of the origins, however, Murray makes Vincent his own. The character has Murray's sense of humor, but also the signature sadness that gave "Rushmore," "Lost in Translation" and "Broken Flowers" so many added layers. It's kind of a greatest hits performance for the actor, and if Murray winds up as a Best Actor nominee at the 87th annual Academy Awards, it would be unexpected but not necessarily surprising (executive producer Harvey Weinstein has gotten more mileage out of far lesser works in past awards seasons).
But maybe McCarthy should join him. "The best comedic actors are great actors, because they're treating it real and honestly," director Paul Feig, who guided the actress to her only Oscar nomination thus far, told HuffPost Entertainment last year. McCarthy is already a great actor, just as Murray was before Wes Anderson showed up. And while "St. Vincent" isn't her "Rushmore," it's further proof there's one of those movies in her future. We'll all be better for it whenever that finally happens.
"St. Vincent" opens in limited release on Oct. 10. A nationwide rollout follows on Oct. 24.
BEFORE YOU GO
PHOTO GALLERY
"St. Vincent" At TIFF