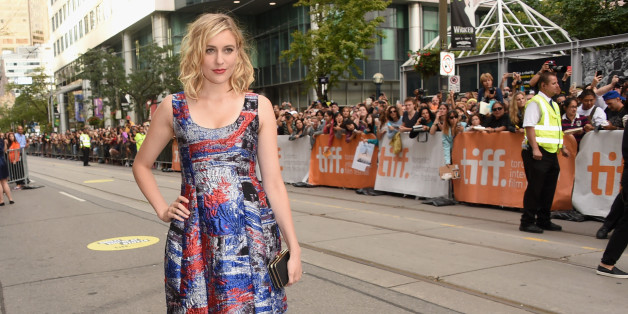 The death of "How I Met Your Mother" spinoff "How I Met Your Dad" was met with mixed reactions, but projected lead Greta Gerwig is definitely disappointed. Chatting with Vanity Fair's Krista Smith, Gerwig discussed the show's falling apart at the Toronto International Film Festival, where her films "Eden" and "The Humbling" are premiering.
"Whatever happened to how I never met your dad?" Smith asked.
"I never met my dad," Gerwig joked. "I never met my husband. My children don't exist. No it didn't happen, I don't know. At some point somebody said, 'It's a sure thing.' And I was like, that's how you know it's not a sure thing. I loved it. I loved having a proper job. It was so amazing. I had never done a television show before."
Gerwig goes on to explain her fascination with the TV set, especially the booms, which she compares to drones.
"It was like if I was on that I know my brother could watch it and not be like, '... she's naked again,'" Gerwig said. "It would be PG for him and he could see it. I'm not going to do anything weird in it or say bad words."
Gerwig also discusses kissing Al Pacino in "The Humbling," her working relationship with her boyfriend Noah Baumbach and more. Watch the video below.
BEFORE YOU GO
PHOTO GALLERY
12 Must-See Movies at the 2014 Toronto International Film Festival