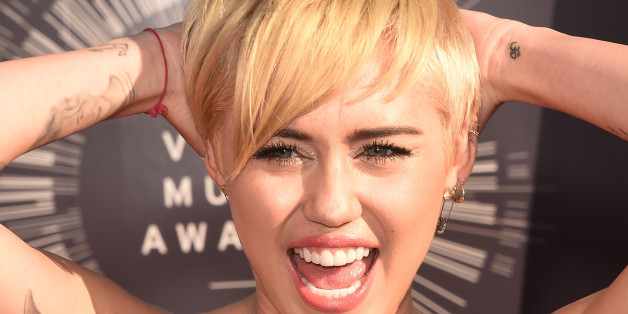 If you still have the energy in your weary bones to be shocked by Miley Cyrus prepare to be rattled once more. Saturday night, September 6, whilst you dreamed sweetly in your bed, Miley Cyrus was wearing pasties to the Alexander Wang's after party. Also, twerking.
In a "thumping warehouse in Brooklyn," as per The Cut, there was Kendall Jenner and a performance by Tyga, all of which was outshone by the glow of Cyrus' glitter-y, tasselled pasties, shaped like tiny ice creams.
Where one buys such things is unclear. It's possible that Cyrus made them herself, seeing as she is a nascent artist with a prolific set of homemade bongs and other crafts to her name. Or maybe she just ripped them off a shirt from Delia's.
BEFORE YOU GO
PHOTO GALLERY
Miley Cyrus' Transformation