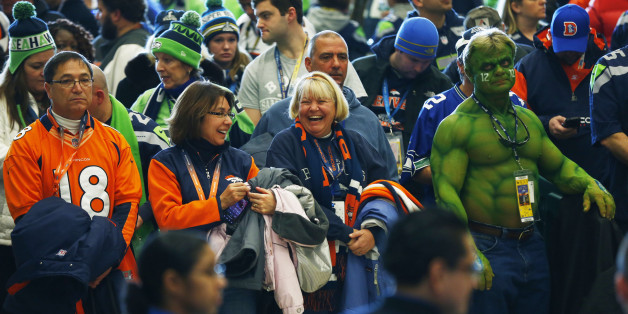 It ain't easy being Gang Green.
With the 2014 NFL season kicking off, the Facebook Data Team created a county-by-county map of NFL fandom throughout the United States by counting up football fans' "Like" clicks for each of the 32 teams. The result is a kaleidoscopic topography of rooting interests suggesting that the Broncos might soon be ready to challenge the Cowboys for the title of "America's Team" and that the Raiders should probably just move back to Los Angeles.
Perhaps the most significant difference between the 2014 edition of this NFL fandom map and the one created by Facebook in 2013 is that the New York Jets no longer have control of a single county in the United States to call their own. In 2013, Nassau County on Long Island was the lone locale in the Empire State representing Rex Ryan's bunch.
CLICK HERE for larger version of map