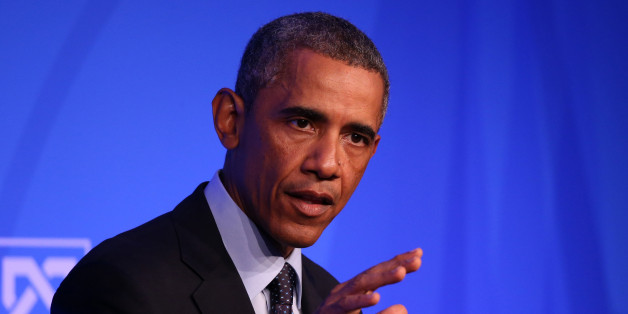 Although Ebola isn't a threat to Americans now, President Barack Obama said in an interview that aired Sunday that it could become one if the U.S. fails to help prevent its spread in Africa.
The virus has killed a suspected 1,800 people in West Africa, according to the Centers for Disease Control. No confirmed cases have been reported in the U.S., but three Americans who were infected in Africa have been brought back to the U.S. for treatment.
Obama told NBC's "Meet the Press" host Chuck Todd that the U.S. needs to send military assets to set up isolation units and equipment to help contain the spread of Ebola. He said it will still take "months" before the problem is controlled.
"If we don't make that effort now and this spreads, not just through Africa but other parts of the world, there's the prospect then that the virus mutates, it becomes more easily transmittable, and then it could be a serious danger to the United States," the president said.
The U.S. has pledged funds for health workers and supplies, but the United Nations and aid groups have urged countries to get more involved.
BEFORE YOU GO
PHOTO GALLERY
Liberia Battles Spreading Ebola Epidemic