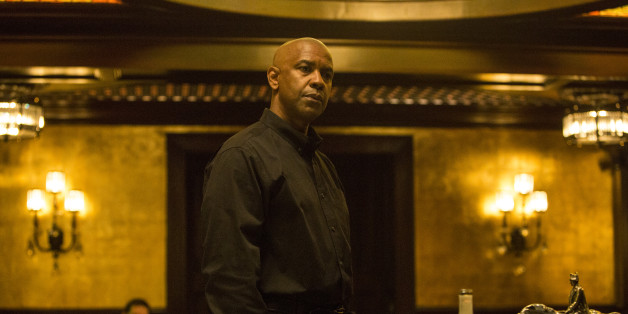 The following post contains nonspecific spoilers about "The Equalizer."
Denzel Washington killed a lot of people onscreen in 2004's "Man on Fire," and he kills everyone else in "The Equalizer."
The impressive part is that Washington doesn't end any lives until nearly 40 minutes into this new film, which Sony debuted at the Toronto International Film Festival. After that the floodgates open. Directed by Antoine Fuqua, "The Equalizer" is a symphony of death; Washington's Robert McCall only stops his spree because the credits finally roll. (Don't worry: Plans are already in motion for the film's sequel.)
The trick of "The Equalizer" is that McCall only kills the true bad guys: Russian pimps and mobsters. That means crooked cops are merely beaten rather than executed, and all the death is done in service of the good, embodied here by Teri (Chloe Moretz), a young girl forced into prostitution by the nefarious Russian criminals. It's all pretty vintage, dadcore stuff: Fuqua's visuals recall Washington's movies with Tony Scott ("Man on Fire," "Taking of Pelham 1 2 3" and "Déjà Vu" in particular), and the revenge plot could have been a blueprint for "Taken 3."
But all that is secondary to the main event: The various methods and tools (literally tools) Washington uses to dispatch his enemies onscreen. Ahead, an incomplete list of all the things Robert McCall kills people with in "The Equalizer." Warning: Again, these are nonspecific spoilers.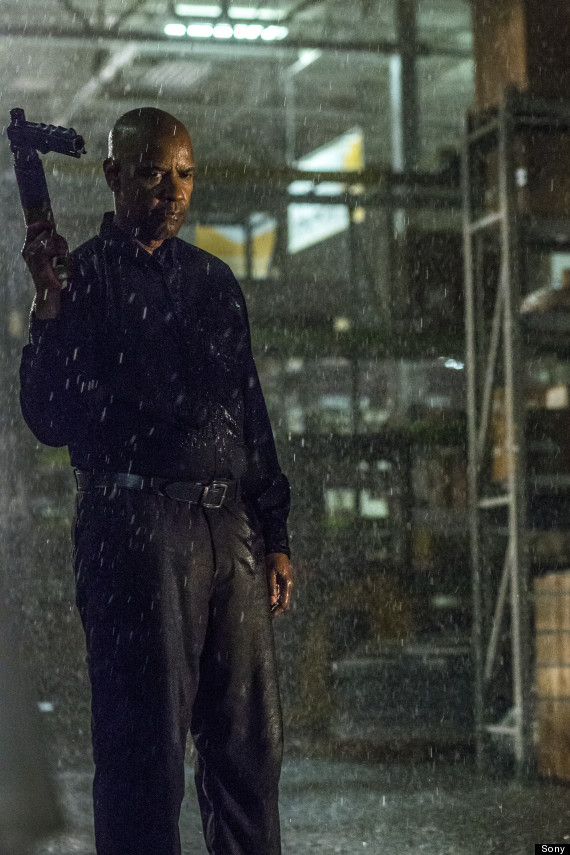 Bullets
His hands
A book
A shot glass
A knife
A corkscrew
A power drill
A nail gun
Barbed wire
A garden spear
A microwave oven
Electricity
Sony will release "The Equalizer" on Sept. 26.
BEFORE YOU GO