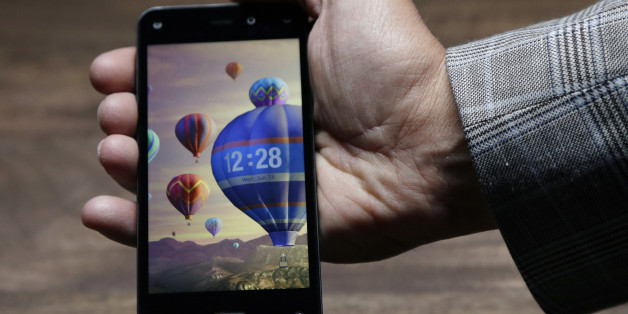 Amazon has given up on trying to get you to pay $199 for the Fire Phone with a contract. Now the retail giant has brought the price down -- way down.
The Fire Phone, Amazon's first and only mobile phone, will now be available for just 99 cents with a two-year contract, the company announced on Monday. Available exclusively through AT&T, the deal also comes with a one-year membership to Amazon Prime and unlimited cloud storage for photos.
In July, Amazon launched the Fire Phone with much fanfare. CEO Jeff Bezos called the new device "gorgeous" as he showed it off at a big event in the company's home town of Seattle. "I can't wait for you to get your hands on it," he told a chamber full of reporters and analysts.
It didn't live up to the hype. Hardly anyone has purchased the phone thus far, so it's not that surprising that Amazon's severely slashing the price. Amazon reportedly sold fewer than 35,000 Fire Phones in the first 20 days that the phone was available. In comparison, Apple sold around 9 million iPhone 5S and 5C's in the first three days that they went on sale.
The Fire Phone has been widely criticized as just another way for Amazon to get customers to buy products on its e-commerce site, rather than a legitimate competitor to Apple and Samsung's phones. It can scan objects with its camera, recognize them and point you directly to a link where you can buy them on Amazon. Consumer Reports wrote that Fire Phone users are "trapped in Amazon's retail world." The magazine did, however, say that the phone isn't "awful." High praise.