When someone enters the criminal justice system, they, in an instant, lose most of the liberties, possessions, identities and daily rituals that once comprised their daily lives. Those with families lose even more. Watching their children grow up, having the ability to know them, teach them and bond with them -- all are threatened the moment one enters through the prison doors.
For the past ten years, London-based arts charity Create has worked to raise arts engagement in disadvantaged communities, using the power of creativity to change lives. Their project "Inside Stories" sends professional artists into prisons to collaborate with the inmates on works of art. More specifically, artists and fathers serving prison sentences create colorful storybooks to give to their children, allowing them to connect with their families from the confines of incarceration.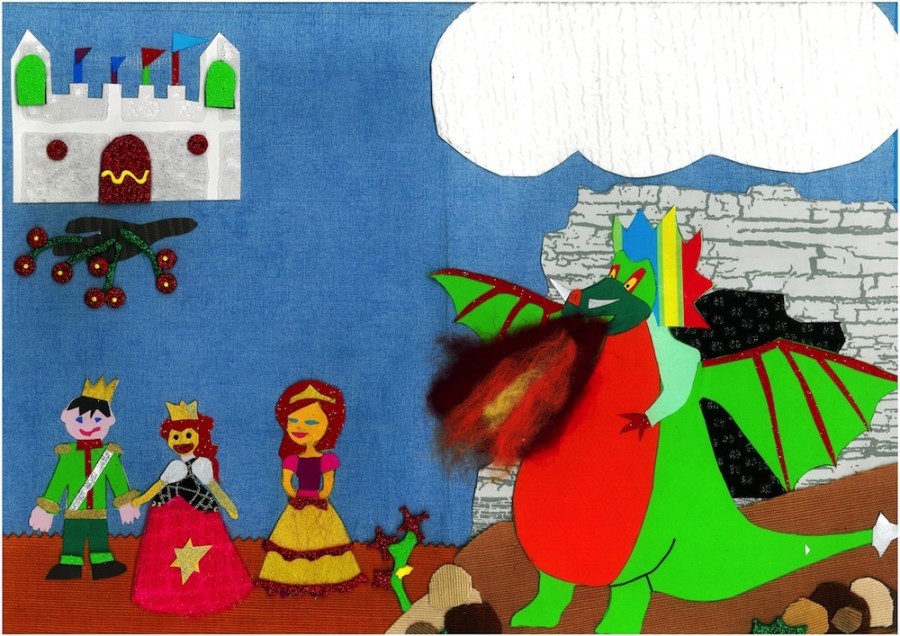 The storybook illustrations chronicle the adventures of princesses, dragons, giant frogs and broom-riding witches, in the brightest of colors and textured materials. If your favorite childhood story was re-imagined by an outsider artist, it would probably look something like this.
"One of the challenges that prisoners face is the re-adjustment to life outside the prison when they are released," said Co-Founder and Chief Executive of Create, Nicky Goulder in a statement. "This can influence the likelihood of reoffending. Inside Stories helps to address this by encouraging fathers to bond with their sons and daughters over a creative work that they have had the discipline, concentration and commitment to produce. The offenders gain confidence in their abilities to create something positive and they can focus on being a parent."
The initiative is as practically beneficial as it is emotionally. Numerous studies report links between family ties, post-release employment and recidivism. Not to mention, the amateur artists who have participated thus far have an immense stock of undiscovered talent.
Take a look at the storybook pages below and watch the power of creativity in action. Visit Create's website to learn more.
PHOTO GALLERY
Inside Stories
BEFORE YOU GO