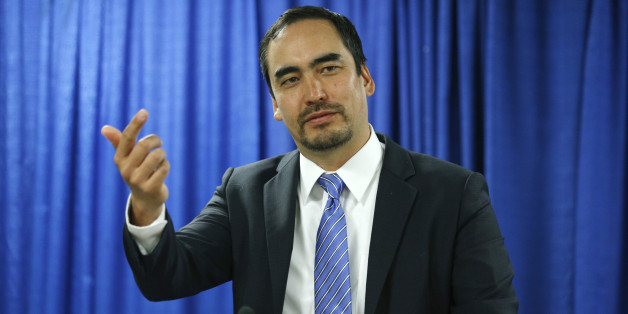 Tim Wu, a progressive candidate for lieutenant governor of New York, criticized the state Democratic committee in a Monday op-ed for interfering in the Democratic primary, where Wu and gubernatorial candidate Zephyr Teachout are challenging former U.S. Rep. Kathy Hochul and Gov. Andrew Cuomo, respectively.
"The state Democratic Party that is running the primary (ostensibly to select the best candidate) is spending money -- millions, by our estimates -- to try and ensure that my opponent wins," Wu wrote in The Nation, where he elaborates on his and Teachout's attempt thus far to sue the New York State Democratic Committee, albeit unsuccessfully.
Teachout and Wu, both of whom are law professors, have capitalized on Cuomo being under a federal investigation for allegedly interfering with the Moreland Commission, which was created to probe corruption in New York.
"It is an obvious conflict of interest for the Party to both run a primary and then provide aid to one side," Wu continued.
"It is also simply wrong for the party to both run a primary and spend money trying to make sure one side wins," he added.
The New York Times endorsed Wu for lieutenant governor in late August, after notably refusing to endorse Cuomo for governor.
Hochul has pushed back on rumors that Cuomo could dump her ahead of Tuesday's primary, in light of fears that Wu could win and be on the Democratic Party ticket with Cuomo in November. Candidates for lieutenant governor, such as Hochul and Wu, run separately from gubernatorial candidates in the primary; the winners are paired together on the ballot for the general election.
Wu's op-ed comes after an awkward video surfaced over the weekend showing Teachout attempting to say hello to Cuomo at a Labor Day parade, only to be physically blocked by one of his personal aides.
BEFORE YOU GO
PHOTO GALLERY
Potential 2016 Presidential Contenders