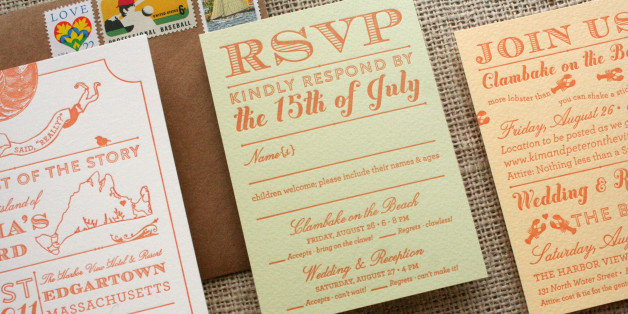 The rules of wedding etiquette are constantly changing, making it difficult for modern brides, grooms and guests to find up-to-date and correct information. That's why we launched #MannersMondays, a weekly series in which we ask our followers on Twitter and Facebook to submit their most burning etiquette-related questions. Then, with the help of our team of etiquette experts, we get you the right answers to your biggest Big Day dilemmas. Check out this week's question below!
@HuffPostWedding how do I politely invite "maybe" guests to reply faster to make room for other guests?#MannersMondays

— Christine Alhambra (@Teenbobeen) November 5, 2013
Anna Post -- great-great-granddaughter of etiquette guru Emily Post and author of Emily Post's Wedding Etiquette -- is here to help us answer this week's question. Find out what she had to say below:
The best you can do is to check in with them. With a focus on your excitement at seeing them (rather than number-crunching), ask if they think they'll be able to make it. You might get answers more quickly this way. But there's no way to actually ask someone to RSVP before the RSVP-by date. As regrets roll in, be ready to mail out the next invitations to your B-list guests.

Timing is important here: If you are planning to invite B-list guests as regrets are received, it's important not to let the "B" group know they weren't on the A-list to begin with. Guests should have at least four weeks to consider the invitation before the RSVP-by date, which, in turn, is usually one to two weeks before the wedding (ask your caterers when they need a final count). So to give both groups plenty of time, plan to mail invitations at least ten weeks before the wedding and stop sending B-list invitations four weeks before the RSVP-by date to prevent any guest from feeling like a last-minute stand-in.
You can submit your wedding etiquette questions via Facebook or tweet them to us @HuffPostWedding with the hashtag #MannersMondays.

BEFORE YOU GO
PHOTO GALLERY
Someecards Wedding Invitations