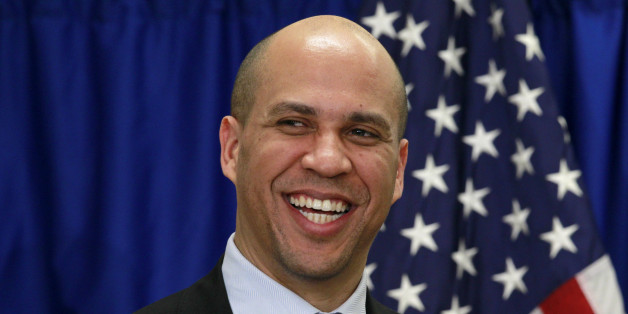 The benevolent senator who once saved a neighbor from a burning building and took a self-imposed food stamp challenge, has restored our faith in humanity again, but this time it was just by reaching into his own wallet.
U.S. Sen. Cory Booker (D-NJ) took home $540,341 in total last year and gave $440,000 of it -- in cash, property and stock -- to charity, according to his 2013 tax returns, NBC reported.
Most of his earnings came from speaking engagements, which earned the former mayor of Newark more than $410,000.
While the specific figures haven't been released, the AIDS Resource Foundation for Children in Newark, the American Cancer Society, a number of Newark churches and Omni Prep Academy, a charter school founded by his brother, were the groups that benefited from Booker's generosity, according to NJ.com.
Still, the senator's charitable efforts weren't without some controversy.
After Booker came under severe scrutiny for raising $1.75 million with help from Silicon Tech titans for his video startup Waywire, he cut all ties with the company and donated his ownership interest to charity, The New York Times reported in September. His interest was valued between $1 and $5 million.
"These steps are being taken to remove even the perception that the mayor's attention would be diverted from his job as senator or that he would stand to personally benefit in any way from his holdings in the company," the mayor's campaign spokesman, Kevin Griffis, said in a statement.
BEFORE YOU GO
PHOTO GALLERY
9 Biggest Charitable Gifts Of 2013