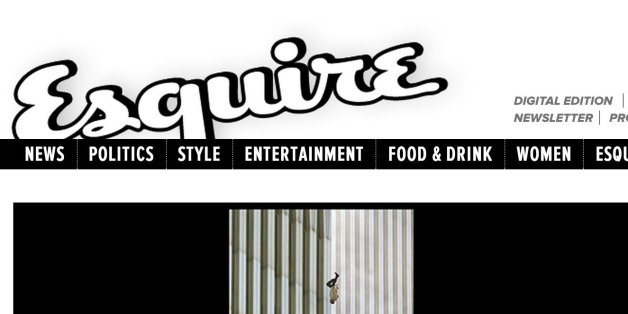 Esquire has launched a new paywall on a 9/11 feature story from 2003 to raise money for a James Foley scholarship fund.
The paywall corresponds to one article — Tom Junod's September 2003 piece, "The Falling Man," which told the story behind the now-iconic photograph taken by AP journalist Richard Drew on September 11. The 13th anniversary of the 9/11 attacks is this Thursday.
Esquire asks readers to make a suggested $2.99 donation to continue reading the story -- the fee is completely optional, and readers can access the story without paying. The money will go toward the James Foley Scholarship Fund, in honor of the American journalist who was beheaded by the Islamic State militant group in August.
"The Falling Man" now has an introduction by Junod -- titled "The Fallen Man" -- which attempts to draw a connection between "The Falling Man" image and Foley. Foley's horrific death, along with a second US journalist, Steven Sotloff, was captured on video and shown to the world. Esquire believes that images like this-- that of Foley on his knees before his captor takes his life, and of bodies falling from the World Trade Center -- act as records of truly historic, world-changing moments.
Both photos were "almost immediately banished from public view," Esquire's editor and chief David Granger wrote. He said that the decision to re-issue "The Falling Man" was an attempt "to honor their [Foley and Sotloff's] courage as journalists."
The magazine hopes to raise $200,000 for the James Foley Scholarship Fund at Marquette University's Diederich College of Communication.
"We may fail miserably, or we might surprise ourselves," Granger wrote. "Either way, we hope you'll help."