"The Other Hundred" is a unique photo book project aimed as a counterpoint to the Forbes 100 and other media rich lists by telling the stories of people around the world who are not rich but whose lives, struggles and achievements deserve to be celebrated. Its 100 photo stories move beyond the stereotypes and clichés that fill so much of the world's media to explore the lives of people whose aspirations and achievements are at least as noteworthy as any member of the world's richest 1 percent.
Vatukarasa & Suva, Fiji
Photographer: Andrew Quilty
Fiji is a tropical island chain synonymous with blue skies, palm trees and white sandy beaches. It is also a place of political upheaval. Since taking power in a military coup in 2006, its current prime minister, Josaia Voreqe "Frank" Bainimarama, has, at times, ruled through an emergency decree of his own drafting. Opposition to his leadership has been limited by laws forbidding large groups meeting in public and media censorship. The scheduling of elections for this month, which has already resulted in Australia and New Zealand restoring diplomatic ties, could signal the start of a return to less rancorous times.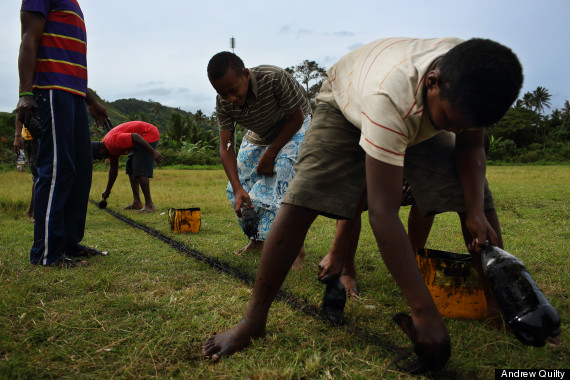 On a rugby oval in the small coastal village of Vatukarasa, young men and boys use coconut husks and an oily tar mixture to paint line markings before a game of rugby. The sport is Fiji's greatest obsession.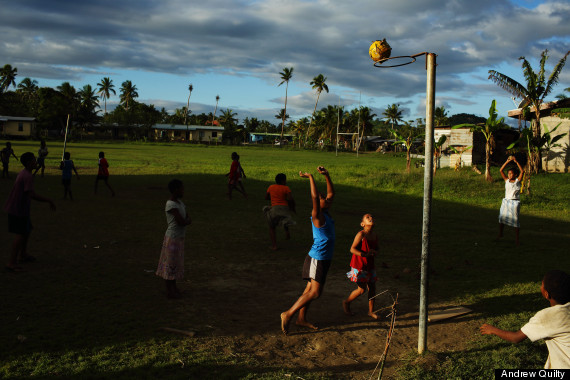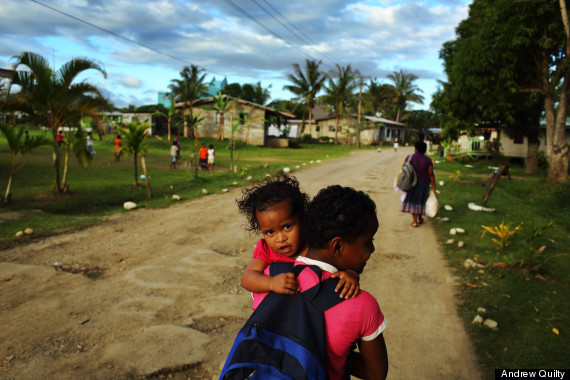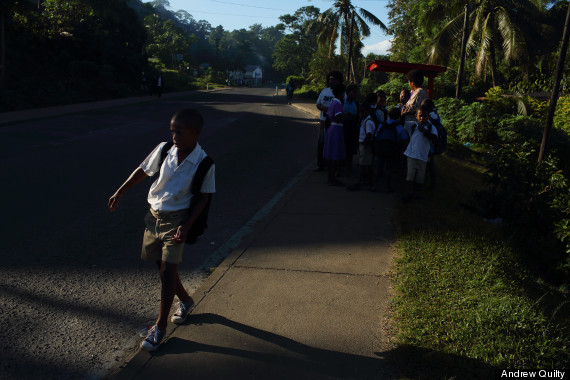 Schoolchildren, mainly from Kalekana Village on the outskirts of Suva, the Fijian capital, await their morning school bus. With only one company servicing the route instead of the usual two, the buses on this day are particularly full.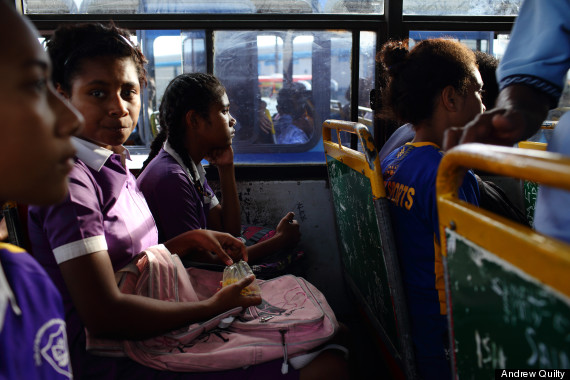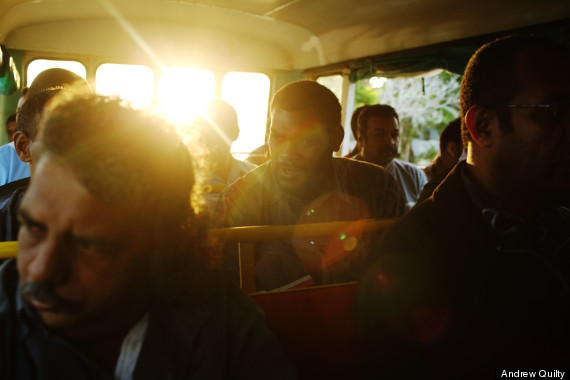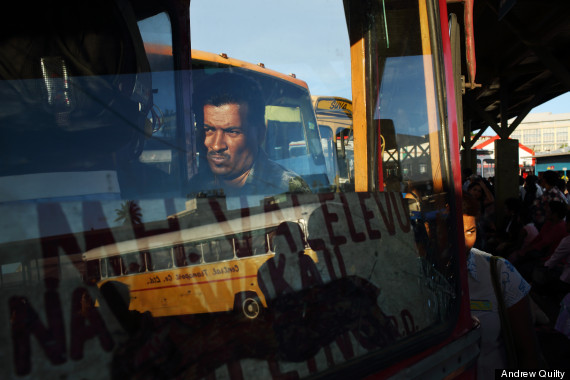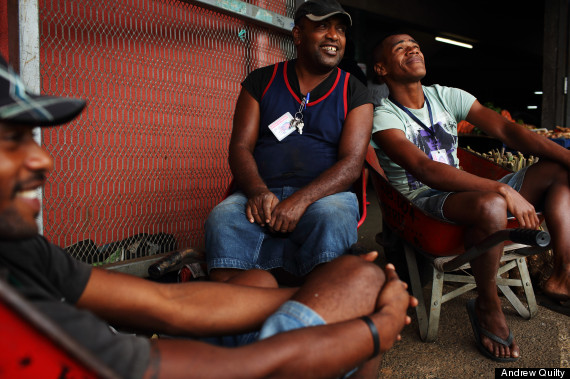 Young men take a break from work at a fresh food market in Suva. These men carry fruit and vegetables from the markets to buses for shoppers from out of town.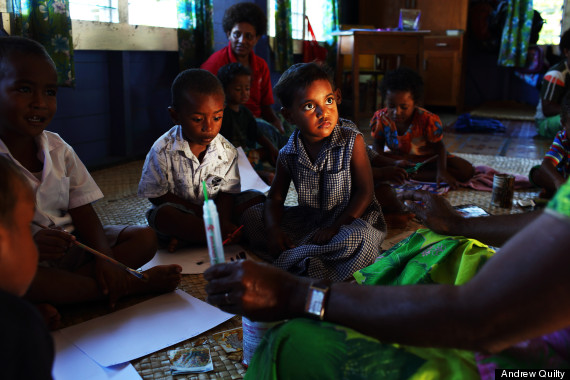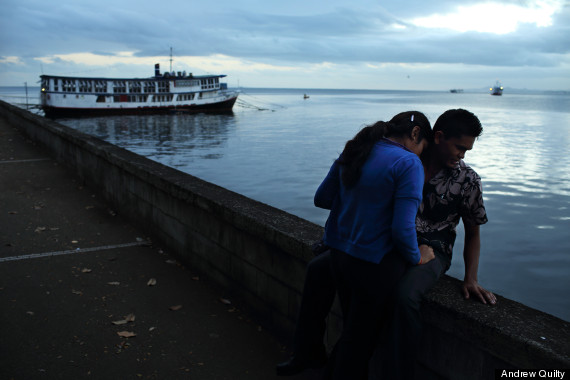 As dusk falls, a couple sit at the water's edge of Suva Harbor.
More from The Other Hundred
Inside Gaza
Cairo's Blind, Female Orchestra
The Reality Of Education In Liberia
Inside North Korea
One Of Europe's Poorest Countries