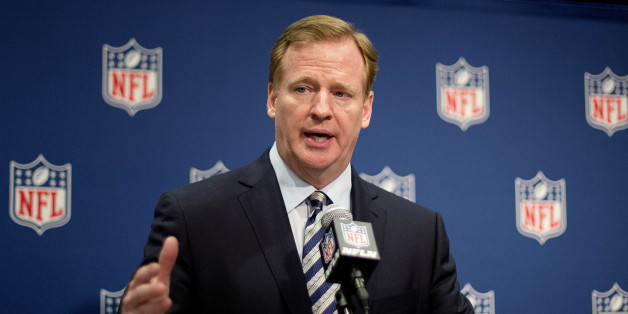 The National Football League claimed it had never seen the video of Ray Rice punching his then-fiancee Janay Palmer in an elevator at a casino in Atlantic City, New Jersey, in February until the horrifying footage was made public on Monday by TMZ.
The reason the NFL had not previously seen the incriminating video? It never asked the casino for the footage from inside the elevator, reported TMZ.
Citing unnamed sources, TMZ reported on Tuesday morning that the Revel Hotel and Casino in Atlantic City, where the assault took place, never received a request for the video from anyone in the NFL. If asked, according to TMZ, the casino would have provided the league with the video.
Hours after seeing the video, supposedly for the first time, the NFL upgraded Rice's two-game suspension -- initially imposed following his arrest for domestic violence -- to an indefinite ban. In announcing Rice's indefinite suspension on Monday, the NFL claimed it had requested "any and all information about the incident, including the video from inside the elevator" from law enforcement, but did not mention any contact with the casino.
Following the TMZ report on Tuesday morning, the NFL issued a statement to ProFootballTalk that did not confirm or deny the league failed to contact the casino.
"Security for Atlantic City casinos is handled by the New Jersey State Police. Any videos related to an ongoing criminal investigation are held in the custody of the state police," the NFL said, in the statement obtained by PFT. "As we said yesterday: We requested from law enforcement any and all information about the incident, including the video from inside the elevator. That video was not made available to us."
In a seemingly contradictory report on Monday evening, TMZ's Charles Latibeaudiere told a different story to Fox Sports 1. Latibeaudiere said "multiple sources at Revel Casino" told TMZ that "someone from the NFL" went to the casino and saw the video.
Until Monday, the only video of the incident made public showed Rice dragging a seemingly unconscious Janay out of the elevator after the incident. Rice pleaded not guilty to a third-degree aggravated assault charge in May and was accepted into a pre-trial intervention program.
The NFL suspended Rice in July for two regular-season games, a punishment that was criticized as too lenient. Days before the 2014 NFL season kicked off, NFL Commissioner Roger Goodell said that he got the 27-year-old's punishment wrong and announced stricter penalties for domestic violence.