TOP STORIES
RAY RICE CUT, SUSPENDED...IS IT ENOUGH? After video of Ray Rice knocking out his fiance in an elevator emerged Monday morning, the Baltimore Ravens released Rice, and the NFL suspended him indefinitely. According to Keith Olberman, the original two-game suspension for Rice makes NFL Commissioner Roger Goodell "an enabler of men who beat women." After all, how early did the NFL know about the video, and had Goodell seen it? And could Condoleezza Rice "save the NFL?"
STEVEN SOTLOFF SOLD TO ISIS The American journalist, who was executed by the ISIS, was sold to the extremist group by "moderate" Syrian rebels, according to his family. The U.S. may have identified James Foley's masked executioner. And public support for air strikes in Iraq and Syria is growing. [HuffPost]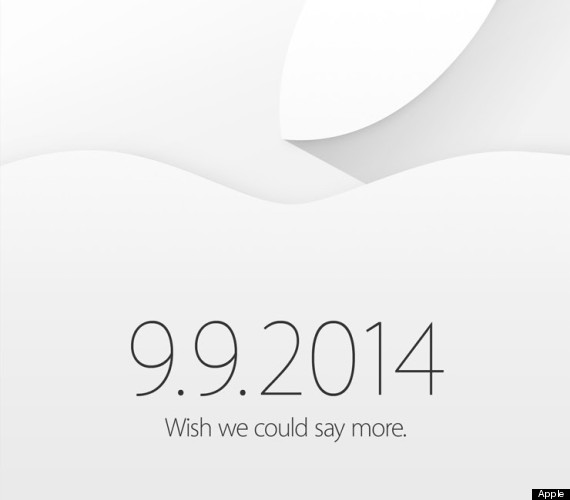 iPHONE 6 RELEASE EVENT TODAY Here's what you should expect from the big reveal. Analysts say this is the "biggest test" yet for Apple CEO Tim Cook. U2 is allegedly making an appearance. You can watch the event live at 1 p.m. EST here.
FINAL 2014 PRIMARIES TODAY "In Massachusetts, Attorney General Martha Coakley is running for political redemption. And former Sen. Scott Brown (R-Mass.) is trying to return to the chamber to represent New Hampshire, where he could end the state's all-female congressional delegation. While Rhode Island's Democratic gubernatorial primary is competitive, New York's isn't -- though law school professor Zephyr Teachout has still managed to draw attention to some of Gov. Andrew Cuomo's (D) shortcomings for progressive voters." [HuffPost]
SCOTLAND INDEPENDENCE MOVEMENT GAINS GROUND "On September 18, Scots go to the polls to vote on the future of their country. It's a vote that could end Scotland's 307-year union with England and Wales as Great Britain -- and see it launch into the world as an independent nation of some 5.3 million people." Here's everything you need to know about the referendum, including how Duchess Kate's pregnancy could affect the outcome. [CNN]
EBOLA CASES IN LIBERIA SEVERELY UNDERREPORTED "The World Health Organization issued a dire Ebola warning on Monday concerning Liberia, saying that the number of afflicted patients was increasing exponentially, that nearly all the country has confirmed cases and that all new treatment facilities were overwhelmed, 'pointing to a large but previously invisible caseload.'" An experimental vaccine that protected monkeys for up to ten months from the deadly virus is being rushed into development. A fourth American patient is being brought back to the U.S. today for treatment at Emory University hospital. And Homeland Security said the U.S. was completely "ill-prepared" to handle a pandemic. [Story, Image via NYT]
FERGUSON TO OVERHAUL TRAFFIC STOP SYSTEM "Ferguson City Council plans changes this week that will reduce the importance of traffic fines and fees to the city's budget, a communications firm representing the St. Louis suburb's government announced on Monday. The role of revenue from traffic stops in the budgets of towns in the St. Louis region has come under scrutiny since protests over the death of 18-year-old Michael Brown put the area's anger against police on the national stage. In 2013, for example, Ferguson -- which has just over 21,000 residents -- issued nearly 33,000 arrest warrants for nonviolent offenses, mostly driving violations." And thank you for your support of HuffPost's Ferguson Fellowship, which crowdfunded a reporter to stay on the ground in the St. Louis area for the next year. Due to your generosity, we've hit over 100% of our goal a day earlier than the deadline. [HuffPost]
REPORT CONFIRMS MH17 DOWNED BY EXTERNAL OBJECTS "Air accident investigators probing the downing of Malaysia Airlines Flight 17 over eastern Ukraine said high-energy objects struck the Boeing 777 and caused the plane to break apart midflight. 'The initial results of the investigation point towards an external cause of the MH17 crash,' said Tjibbe Joustra, chairman of the Dutch Safety Board, which released an interim report on the crash Tuesday." And as Russia continues to mull its response to sanctions, here's what would happen if the country closed its airspace to Western airlines. [WSJ]
WHAT'S BREWING
THE GHOST OF NORTH WEST "'Keeping Up With the Kardashians' is a show about family, except sometimes, certain family members would rather not be on television. This creates what we like to call the Ghost Effect — in which the rest of the Kardashians talk to someone in the room, but that person is never actually seen on the screen. This is nothing new for Kanye, but season nine marked the debut of Baby Nori, who also (understandably) avoids the camera." [Vulture]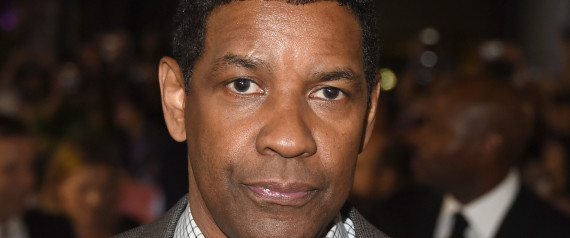 A NEW JAMES BOND? The name's Washington, Denzel Washington. [HuffPost]
MEREDITH VIEIRA'S NEW DAYTIME SHOW IS PRETTY GREAT Daytime television hilarity ensues. [HuffPost]
PILOT PROGRAM 'ELIMINATES AUTISM SYMPTOMS' "A small new pilot study has found that parents can help significantly reduce symptoms of autism in babies who haven't even reached their first birthdays simply by changing how they play and interact with them. By age 3, nearly all of the infants who participated in a 12-week, parent-led treatment and subsequent follow-up had no evidence of an autism spectrum disorder, nor did they appear to have developmental delays of any kind." [HuffPost]
BECAUSE YOU NEED ANOTHER WAY TO BLOW CASH Twitter just added a buy button. [Twitter's Blog]
YOUR PRIVATE INSTAGRAM, OKCUPID PHOTOS AREN'T SAFE "Top social and dating apps, including Instagram, OkCupid, GroupMe, and Grindr, could give hackers access to what users think are private messages, according to research from the University of New Haven's Cyber Forensics Research and Education Group." [HuffPost]
'50 STATES OF SUPERFOODS' Check out the food in each state your mom would be happy to see you chowing down on. [HuffPost]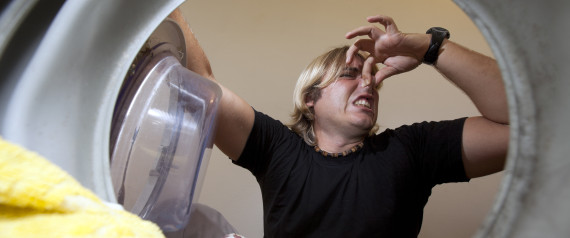 YOU KNOW THOSE CUTE WORKOUT CLOTHES? "Those fancy, sweat-wicking polyester workout clothes may keep you cool and dry while you exercise, but they might also stink a lot worse after sitting in your laundry basket awhile -- at least, compared with a cotton T-shirt, a new study suggests. That's because odor-causing bacteria, called micrococci, seem to grow better on polyester than they do on cotton, according to the research, published in the journal Applied and Environmental Microbiology." [HuffPost]
ON THE BLOG
WHAT DOES HYPEREMESIS GRAVIDARUM MEAN FOR KATE? "I am a terrible, rotten, no good person. I just celebrated the news that the Duchess of Cambridge is pregnant again and suffering from Hyperemesis Gravidarum, the condition for which she was admitted to the hospital for IV fluids in her first pregnancy … There may be one person I would wish HG on: the doctor who told me that if I really wanted my baby, I would stop throwing up. My will would be strong enough. Throwing up was my subconscious trying to rid my life of this baby. I would stop throwing up if I actually wanted her. That if I didn't, then I should just terminate her, because I wouldn't love her anyway." [HuffPost]
WE THOUGHT YOU SHOULD KNOW
~ Prince Harry wins the internet with his response to the news he'll be an uncle twice over.
~ Arnold Schwarzenegger's massive governor's portrait is almost as large as the debt he left behind.
~ The website huegrant.com is everything you want it to be and more.
~ This burning roller coaster will give you nightmares.
~ And Kim Kardashian decided to name her kid after a direction because Anna Wintour decreed she should.
Got something to add? Send tips/quips/quotes/stories/photos/events/scoops to Lauren Weber (lauren.weber@huffingtonpost.com). Follow us on Twitter (@LaurenWeberHP). Does somebody keep forwarding you this newsletter? Get your own copy. It's free! Sign up here.