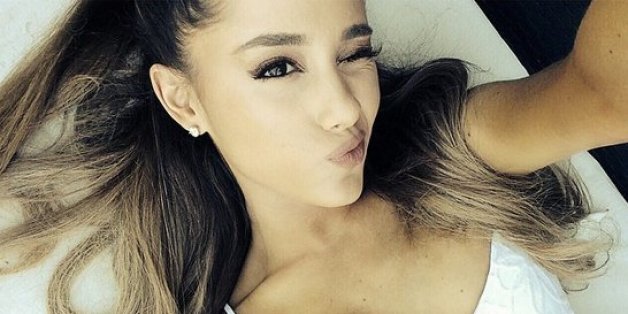 Now this is how stars should be interacting with their young fans online.
Ariana Grande recently took time out of her busy, jet-setting schedule promoting her album "My Everything" to reach out to a fan named Maya who has been having trouble accepting herself.
The singer posted a lengthy excerpt from the exchange on Instagram in the hopes the message would resonate with the rest of her followers.
Everyone, she said, struggles with self-acceptance.
Grande continued in the post's caption, writing, "Please be good to u. life is a gift and there is no need to waste it hating on the things we can't control... some of the most important work we do during our time here on this earth is the work we do on ourselves. and it's hard work too."
It's a heartwarming message mixed in among Grande's many (super adorable) selfies, and it's one fans were glad to hear: The post has received more than 570,000 likes.
Grande has taken some heat recently for her alleged behavior on her Australia press tour, so we're glad she's finding time for what really matters: inspiring her fans.
BEFORE YOU GO
PHOTO GALLERY
Ariana Grande: 9 Facts In 90 Seconds