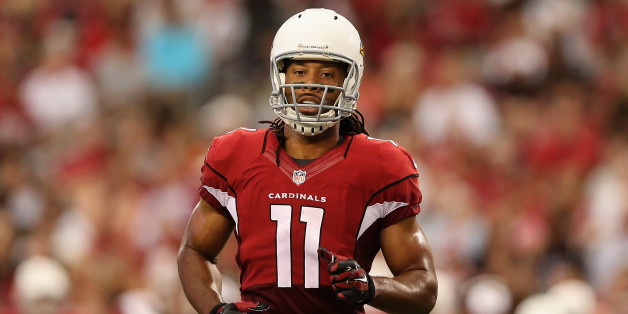 Arizona Cardinals wide receiver Larry Fitzgerald only had one catch and was targeted four times in his team's season opener against San Diego. Despite the comeback win, those numbers didn't sit well with the eight-time Pro Bowler's father.
Not long after Arizona's comeback victory, Larry Fitzgerald Sr. decided to vent about his son's lack of touches on Twitter.
Being a receiver you can work hard run all game and your dependent on the coach calling your number.And the quarterback getting you the ball

— Larry Fitzgerald Sr. (@FitzBeatSr) September 9, 2014
The world saw on Monday Night Football the politics and business of football.If its been decided that you are not getting the ball just win

— Larry Fitzgerald Sr. (@FitzBeatSr) September 9, 2014
The 31-year-old distanced himself from his father's comments with a tweet of his own.
My fathers inflammatory comments dont reflect my feelings or mood. We're 1-0 & working tirelessly to be 2-0 this week thats my only concern.

— Larry Fitzgerald (@LarryFitzgerald) September 10, 2014
Cardinals coach Bruce Arians also responded to Fitzgerald Sr.'s comments on Tuesday, saying he doesn't pay attention to individual players' stats.
"I don't look at that. We don't design plays for guys to get the ball. That's interceptions waiting to happen," Arians said, via NFL.com. "But I'm not interested in anybody's numbers other than the 'Ws.'"