Nicki Minaj left the bright colors and bold prints behind her on Tuesday night, Sept. 9, when she hit the red carpet for the Fashion Rocks event at the Barclays Center.
Minaj arrived at Fashion Rocks dressed in a sleek black outfit with a plunging neckline and long sleeves paired with a tight bun and neutral makeup. The 31-year-old changed into a bedazzled bra and skirt for her performance of "Anaconda" later in the evening.
The rapper has been busy promoting her new music at shows like Fashion Rocks and the Video Music Awards. She discussed her VMAs onstage wardrobe malfunction with Ellen DeGeneres in an episode set to air Wednesday.
"I had, I don't know, about 40 or 50 seconds to change from the 'Anaconda' outfit into the 'Bang Bang' outfit," she said. "Originally, I was just going to have a skirt that just wrapped around the green but then when I realized Jessie [J] and Ariana [Grande] were wearing black and white I didn't want ruin the shot with me wearing a green bra and them wearing black and white. So, I was like I have to put on a black dress really quickly and sure enough we didn't have a real quick-change right there. So it was literally my whole team just standing there holding curtains around me and it was pitch black. I couldn't see anything. And right before it was time for me to walk out they went to zip it up and nothing. And right there I thought I died ... I didn't have any underwear on. No underwear; no bra."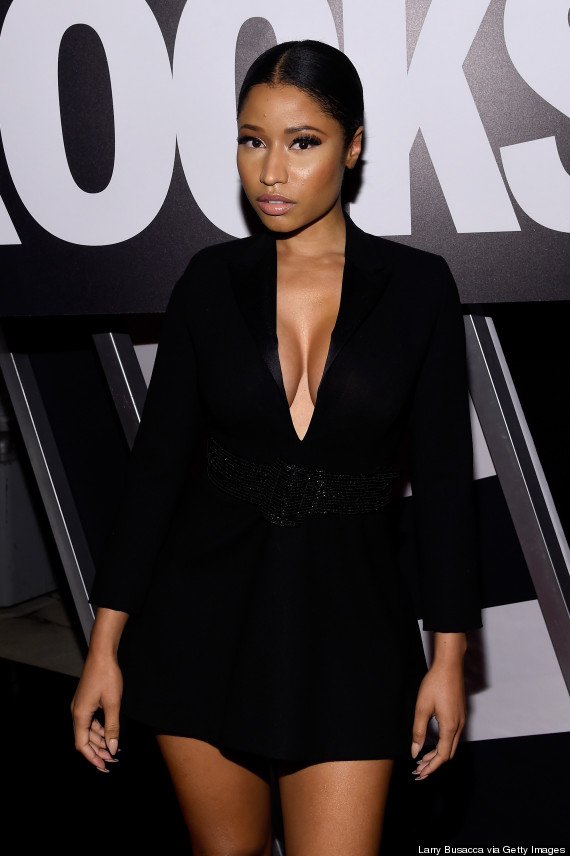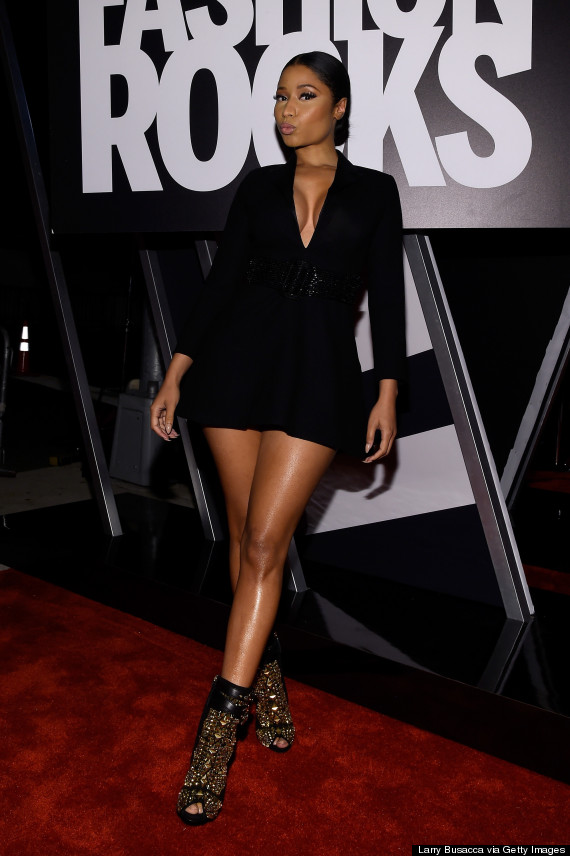 BEFORE YOU GO
PHOTO GALLERY
Celebrity News & Photos