Sweden's Parken Zoo has officially welcomed a new addition to its hippopotamus family.
Olivia, a rare pygmy hippo, was born at just 13 pounds this past August as part of an international breeding program. The cute baby hippo has been befittingly dubbed the "Michelin Man" due to her striking resemblance to the Bibendum character.
Pygmy hippos, which usually grow to about half the size of a common hippopotamus, are a seriously endangered species that are native to West Africa. There are likely only a few thousand pygmy hippos left in the wild.
Those who are looking forward to paying Olivia a visit in Sweden must act fast. As soon as she celebrates her second birthday, she'll be shipped off to another European zoo.
Check out more of baby hippo Olivia in the clip above.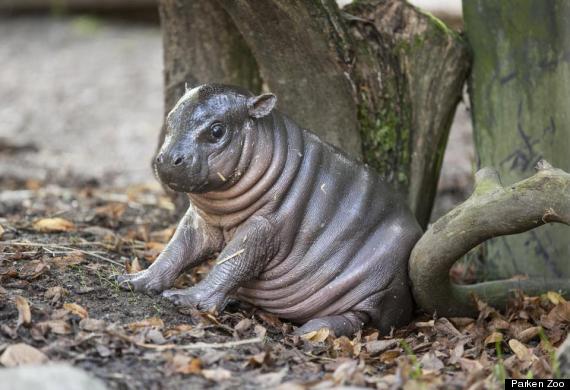 BEFORE YOU GO
PHOTO GALLERY
100 Most Threatened Species