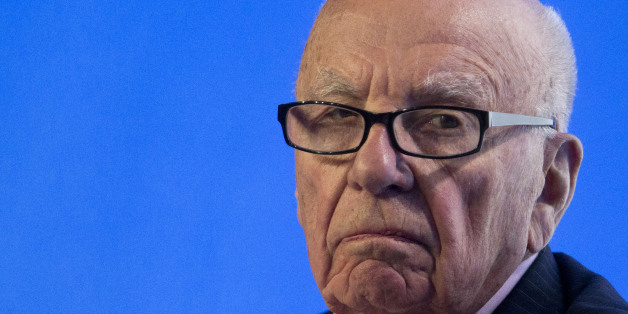 The Scottish independence referendum campaign has reached a fever pitch, with seemingly every top politician in Britain who doesn't want Scotland to break away racing north to try to stem a rising tide of support for independence.
But hidden within that fascinating, momentous story is another intriguing wrinkle: will Rupert Murdoch come out for Scotland's independence?
Murdoch is known to be close to the leader of the independence campaign, Alex Salmond, and his Scottish Sun backed Salmond's Scottish National Party in the most recent elections there. Now, with the referendum just over a week away, a series of tweets by Murdoch about independence are drawing scrutiny.
The Scottish Sun has also been notably more hostile to the anti-independence camp than other newspapers. Whether or not Murdoch will have his papers break away from the great bulk of the British establishment and endorse Scottish independence is a story to watch.
Here are some of Murdoch's thoughts on the issue:
Salmond's private polls predict 54-46 Yes. Desperate last ten days ahead for both sides. Most powerful media, BBC, totally biased for No.

— Rupert Murdoch (@rupertmurdoch) September 7, 2014
Scotland. Now southern parties all promising much new autonomy if vote is No. Problem for them now is credibility. Also too late.

— Rupert Murdoch (@rupertmurdoch) September 7, 2014
Bigger problem! Wrestling with Scottish vote. Scottish Sun No. 1.
Head over heart, or just maybe both lead to same conclusion.

— Rupert Murdoch (@rupertmurdoch) September 10, 2014
Scots better people than to be dependants of London. Hard choice with real pain for some time. Maybe too much.

— Rupert Murdoch (@rupertmurdoch) September 10, 2014
BEFORE YOU GO