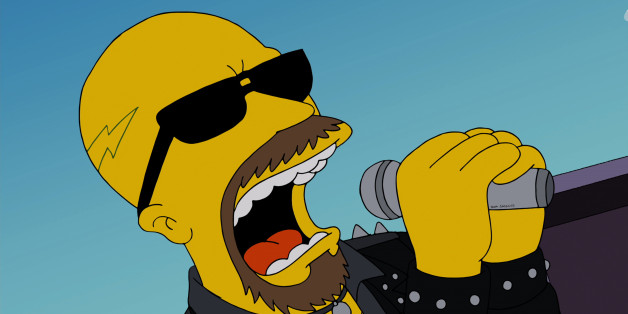 If you're still not totally Simpsonsed-out after that epic marathon of "The Simpsons," and if you're a fan of "The Monorail Song," then you're in luck this weekend.
Following its 12-day marathon of "The Simpsons," FXX is hosting a mini-marathon to include all the music-themed episodes. In honor of the upcoming three-night "Simpsons" show this weekend in Los Angeles at the Hollywood Bowl, the network will air four hours of musical episodes from the animated series. It all kicks off on FXX on Thursday, Sept. 11, and will include episodes featuring the songs "Baby on Board," "Monorail Song" (which Conan O'Brien will perform live at the Bowl), "We Do – The Stonecutters Song," "See My Vest," "Señor Burns," "Dr. Zaius," "Chimpan A to Chimpan Z," "We Put the Spring in Springfield" and "Minimum Wage Nanny."
If you can't make it to the live show at the Hollywood Bowl, which will also feature performances from Jon Lovitz, "Weird Al" and host Hank Azaria, then tune into FXX Thursday night. If anything, the music marathon will hold you over until the super meta "Simpsons" crossover happening this season. In Season 26's Halloween-themed episode, the Springfield family will encounter the ghosts of their "Tracey Ullman Show"-era selves, and we can't wait.
"The Simpsons" musical mini-marathon airs Thursday, Sept. 11, at 8 p.m. ET on FXX.
[h/t Uproxx]
BEFORE YOU GO
PHOTO GALLERY
The Simpsons Season 24