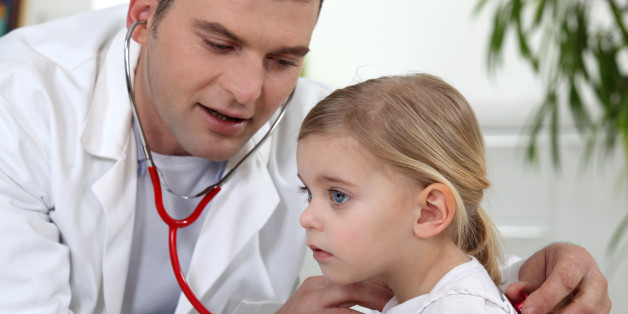 The Affordable Care Act has yet to make a dent in the number of uninsured children in the country, according to a new report from the Urban Institute.
In its study, conducted in partnership with the Center for Children and Families at Georgetown University, the Urban Institute said that the rate of uninsured people under the age of 18 has remained at about 7 percent for the last several years, thanks in part to previous coverage expansions under Medicaid and the Children's Health Insurance Program (CHIP). In contrast, the uninsured rate among U.S. parents dropped to a record low of 14.3 percent between September 2013 and June 2014, the study found.
Unlike the ACA's broader health care gains, it may take longer for the Affordable Care Act to notably decrease the number of uninsured children because the numbers are already at historic lows, Genevieve Kenney, the co-director of the Urban Institute's Health Policy Center, explained in a press briefing Tuesday.
"The success of these programs over the last decades makes it harder to move the needle," Kenney said. "It's hard to move an uninsured rate that is so low so quickly."
Despite the stagnation in the number of insured children, the report notes that "several other components of the ACA" could still work to get more children covered. The option for states to expand Medicaid to more low-income adults, for example, seemed to help children get coverage, the report said. More children gained coverage in states that expanded the program than in states that refused to expand it, like Texas and Florida.
The authors also found that the majority of America's roughly 7 million uninsured children are eligible for Medicaid or CHIP but are not yet enrolled.
"New outreach and enrollment investments under the ACA may also increase participation," the report added.
The Urban Institute says its study is the first published report on the ACA's effects on children's health coverage between September 2013 and June 2014.
BEFORE YOU GO
PHOTO GALLERY
Health Care Reform Efforts Throughout History