Yazidi families who fled the Islamic State's offensive last month have sought refuge in the relative safety of Iraq's Kurdish region. But with few camps ready to take them, they have found shelter wherever they can: abandoned buildings, parking garages, community centers and schools.
Schoolchildren in the Kurdish province of Dohuk were supposed to start school on Wednesday after a month-long delay, but with more than 130,000 displaced Iraqis living in their classrooms, it will still be months before classes actually begin, an official told The New York Times. In a series of powerful photos documenting the crisis, Human Rights Watch special adviser Fred Abrahams sheds some light on what life is like for families who were forced to flee their homes.
"More than 600 schools are filled with desperate families struggling to come to terms with the trauma of the mass killings, abductions, and sexual violence by the Islamic State that decimated their communities," Abrahams writes.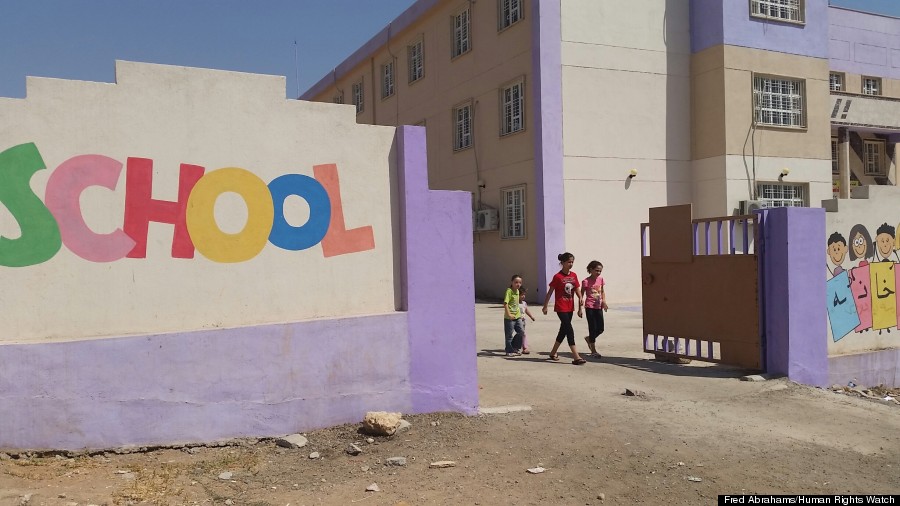 The Jihan intermediary school in Dohuk, Iraq, which houses 726 displaced Yazidis.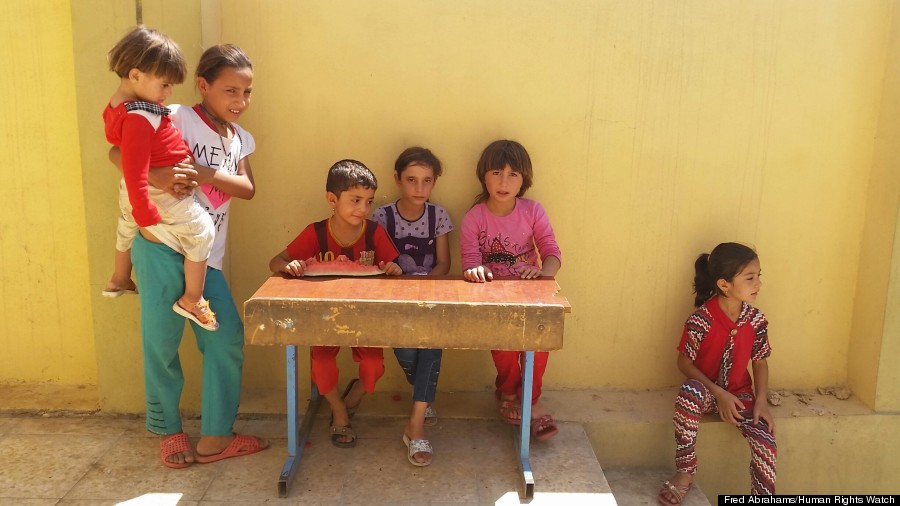 Displaced children living in the Darya primary school in Sharya, Iraq's Kurdish region, on Sept. 4, 2014.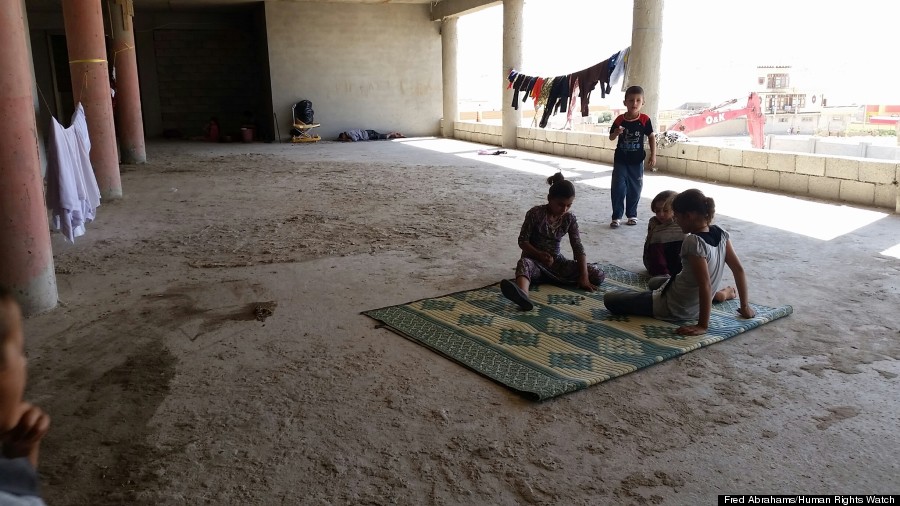 At least 122 displaced Yazidi families live in a half-built school in Sharya.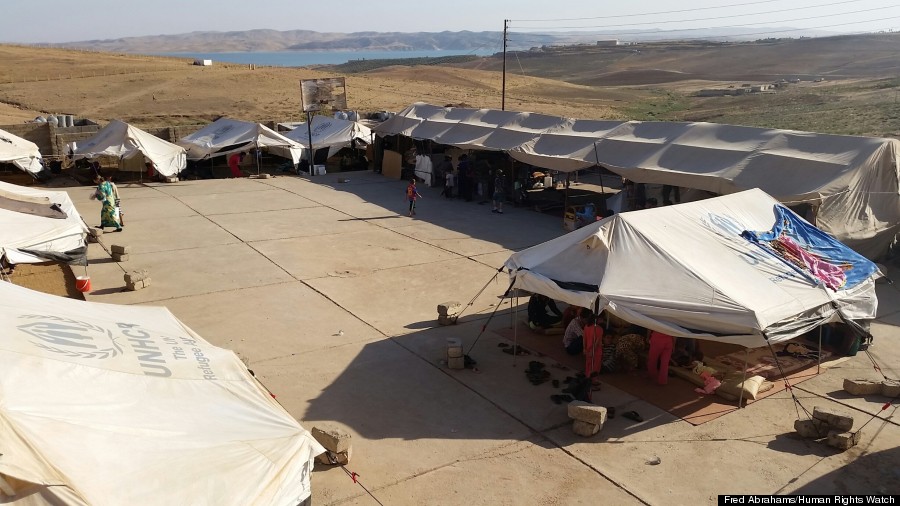 Tents for displaced people in the yard of the Old Khanke primary school in Iraq's Kurdish region on Sept. 4, 2014.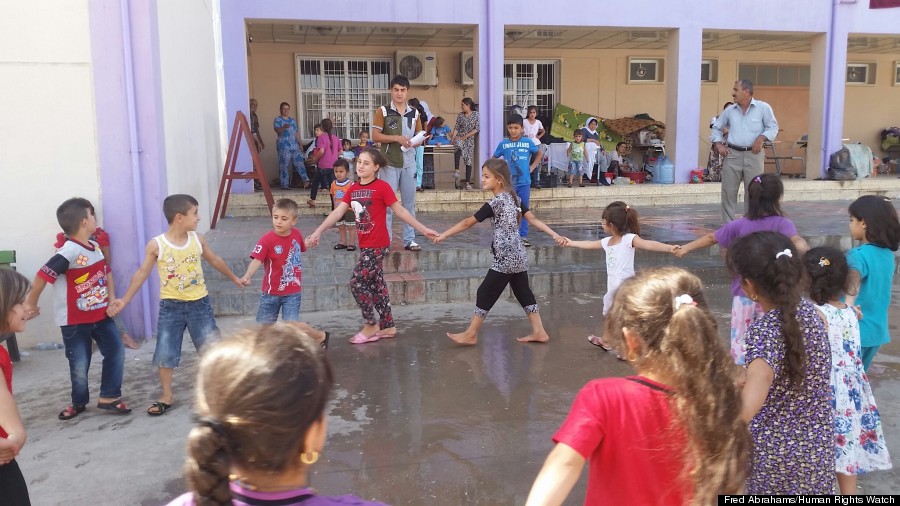 Displaced children play in the yard of the Jihan intermediate school in Iraq's Kurdish region on Sept. 5, 2014.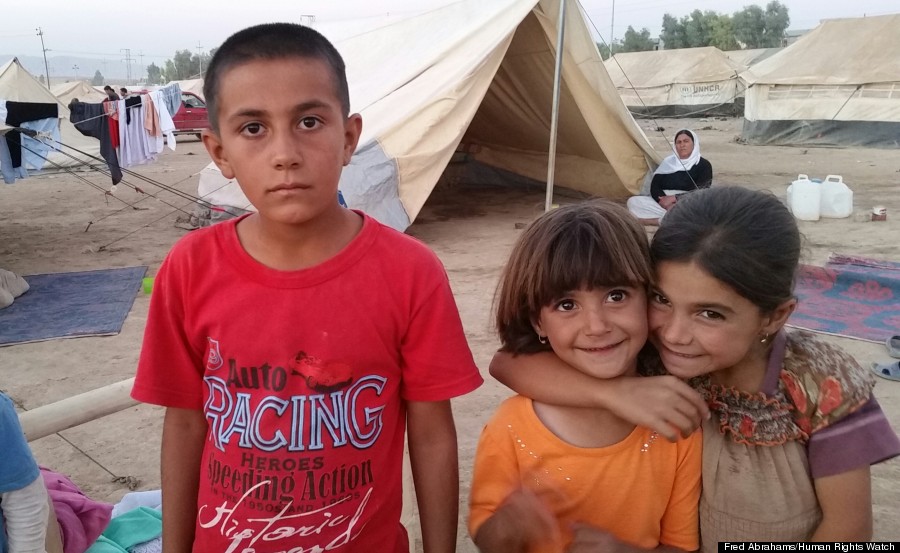 Displaced Yazidi children at a new camp in Khanke, Iraq, on Sept. 4, 2014.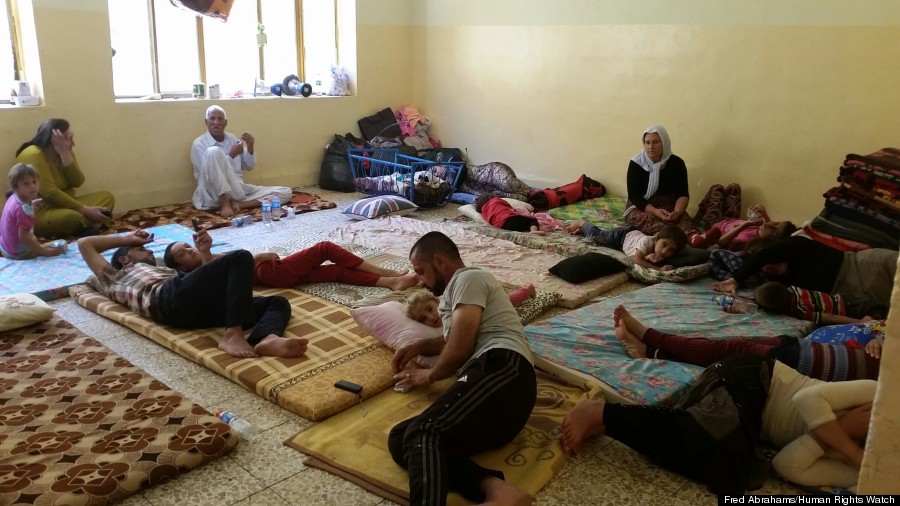 About 450 displaced people are living in the Sharya high school.