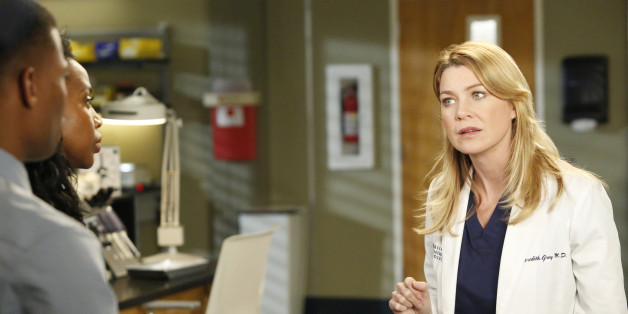 Longtime "Grey's Anatomy" star Ellen Pompeo dropped a minor bombshell at Wednesday night's BuzzFeed Brews panel, which featured the three stars of Shonda Rhimes' ABC shows. Pompeo, Viola Davis ("How To Get Away With Murder") and Kerry Washington ("Scandal") sat down with BuzzFeed's Kate Aurthur to talk about the shows, diversity on television and the power of Shondaland.
But, when asked about her recent foray into producing with her company, Calamity Jane, Pompeo said, "I definitely don't have a strong desire to act after 'Grey's.'" She's played Meredith Grey for 10 years and has a two-year contract to stay on the ABC show for 11th and 12th seasons. "I definitely feel myself transitioning," she said. "I don't find acting terribly empowering. For the place I am in my life ... I don't necessarily want to work for other people."
When asked to expand, Pompeo clarified that she wasn't quitting acting for good. "I mean, never say never, I'm not going to come out and make one of those statements like, 'I'm retiring after' and then in February come back," she said. "I try to keep an open heart, an open mind, an open soul and spirit to whatever comes my way, and whatever is meant to be for me will be."
Watch the full BuzzFeed Brews panel below.
BEFORE YOU GO