Jeff Bridges spent exactly 18 years developing the film "The Giver," an adaptation of Lois Lowry's beloved dystopian children's book by the same name. The starring role that Bridges plays (he also produced the film) was originally intended for his father, Lloyd Bridges, who is now deceased.
"It was my wife's birthday on Monday night and we watched a videotape that my nephew had from 18 years ago of my father reading from the first-ever script of 'The Giver,'" Bridges told The Huffington Post in an interview in Los Angeles on Tuesday. Bridges was celebrating his new short film, "The White Russian," a Kahlúa Productions project honoring the classic cocktail that Bridges arguably made the coolest drink ever in 1998's "The Big Lebowski."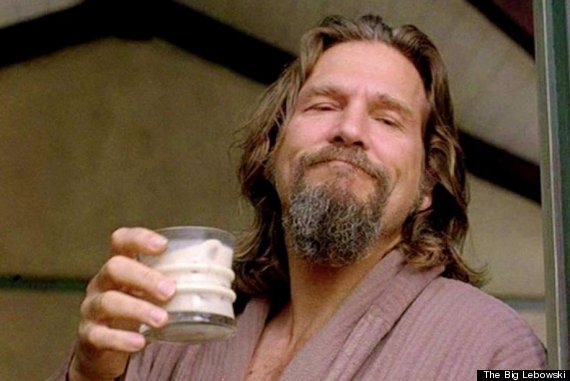 Because "The Giver" has finally been realized, released and was meant to star his own father, watching old footage with his family was wonderful, Bridges said. "It brought back so many memories. My mother played the chief elder -- I had completely forgotten about that! My dear friend Bud Cort was the narrator. So we re-lived the whole thing."
It was Meryl Streep, in fact, who ended up playing the role of chief elder in the film, which opened Aug. 15. But despite the incredible draw of Bridges and Streep, both Oscar winners, plus millions of loyal young readers (Lowry's book was published in 1993), "The Giver" opened at No. 5 at the box office and received mixed reviews. (To date, the film has earned $43 million worldwide.)
"When a movie is coming out, it's always exciting. It's like having a horse in the race where you're going, 'Come on! Come on!' I spent 18 years on this. And then you see how it does," Bridges said, with a deep chuckle. But the 64-year-old veteran actor didn't show his disappointment with the film's performance, if he has any.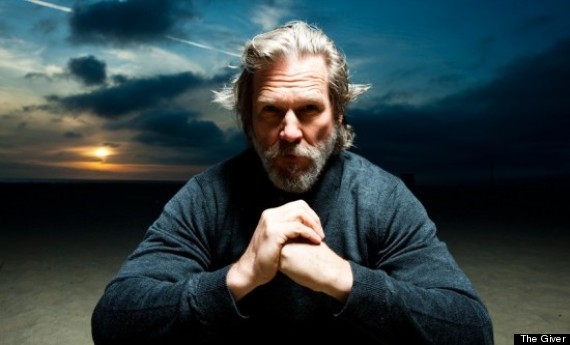 "I'm happy with the word of mouth. That's hanging in there. I remember when 'Lebowski' came out -- it didn't do much," he said. "But it was a hit in Europe and then splashed back here." Bridges pointed out that by the time a film is released, actors are typically already focused on another project.
His decades-long practice of meditation may also have something to do with his ever-present Dude vibe. Unable to recall exactly how he started meditating, Bridges thought for a moment, held his index finger up to his chin and said, "I guess through different books. I was a big fan of Alan Watts. I dig Alan Watts. I wrote a book recently called 'The Dude and The Zen Master.'"
BEFORE YOU GO
PHOTO GALLERY
Celebrity News & Photos