"Napoleon Dynamite" actor Jon Heder has a special message for Mary Elizabeth Paris, a 12-year-old fan battling leukemia: Get well soon, gosh!
Paris recently told NBC's Atlanta 11 Alive her favorite movie is "Napoleon Dynamite," and when the actor caught wind of her affection for the film, he responded to her directly -- in character.
"Uhh, I just wanted to say good luck," says Heder in the video, posted to YouTube on Sept. 3. "Hang in there, you're gonna do awesome, and uh, just uh, listen to your heart. That's pretty much all I do."
But a celebrity message wasn't the only surprise Paris received recently. On Sept. 2, her nurses at the Children's Healthcare of Atlanta, where she's being treated, decked out her hospital room in gold, the color representing September Childhood Cancer Awareness Month.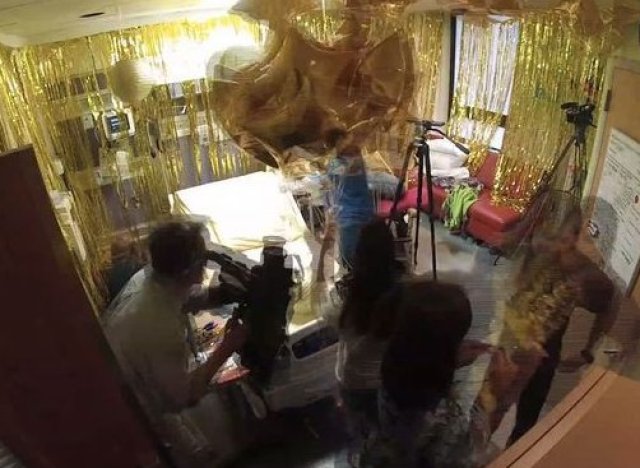 The nurses at Children's Healthcare of Atlanta surprise Paris with a room redecoration. (Photo: WXIA 11 ALIVE)
Heder expressed his approval of the gold room in the video as only Napoleon could: "That's, like, pretty much the best color of all time."
It appears Paris agrees.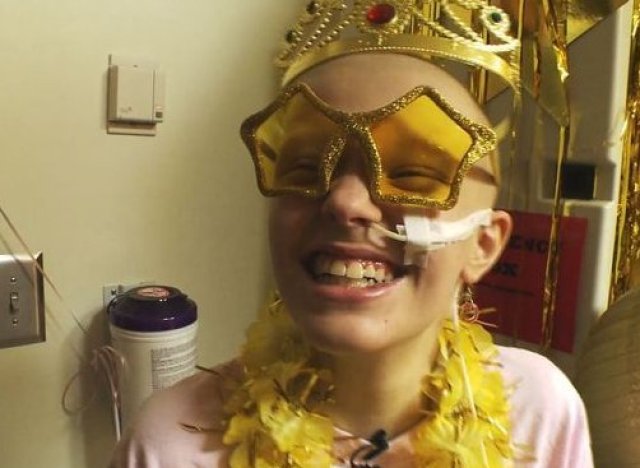 Paris after her gold room surprise. (WXIA 11 ALIVE)
Heder's video ends with a classic Napoleon Dynamite butterfly lotus goodbye, a gesture Paris is particularly fond of.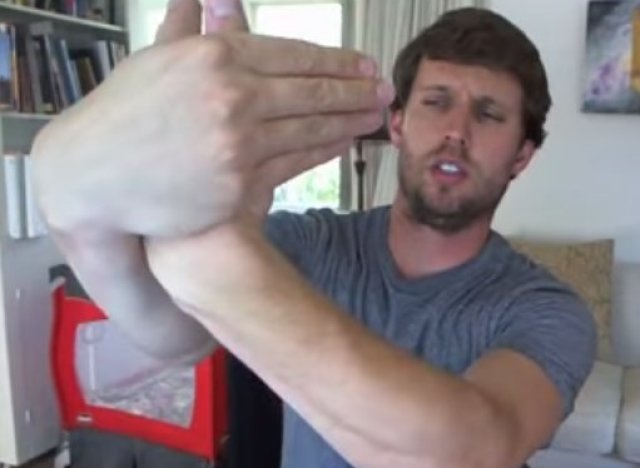 "Uh, I'll see you around," says Heder in his video message. (YouTube)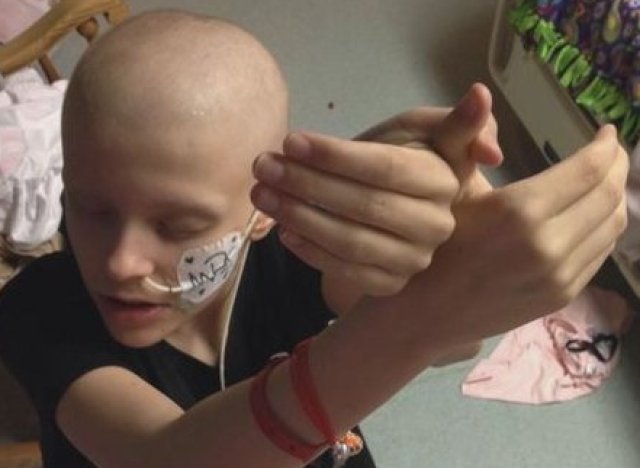 Paris waving to her nurses before a bone marrow transplant. (WXIA 11 ALIVE)
h/t Reddit
BEFORE YOU GO
PHOTO GALLERY
childhood cancer awareness